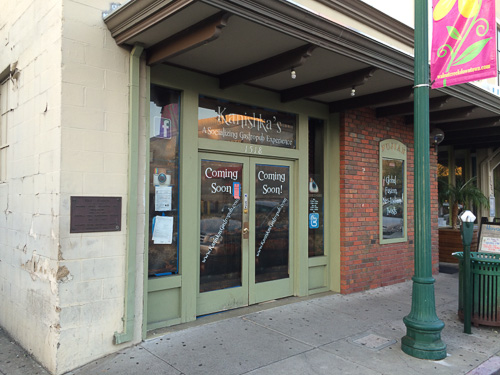 1518 Bonanza St, Walnut Creek
Back in May I noted that the Japanese restaurant Fujian was closing in downtown Walnut Creek on Bonanza St, to be replaced by an Indian restaurant called Kanishka's and door signage is now up with a planned Fall opening. However, take a look at the photo below and you'll notice a red notice which is a stop order from the city, hopefully it's not delayed too long. They are currently looking for a head chef on Craigslist here.
From their Facebook page:
Kanishka's brings a hi-energy socializing Gastropub experience over Global Fusion mashup, Neo-Indian small plates seductively paired w microbrews n wines.