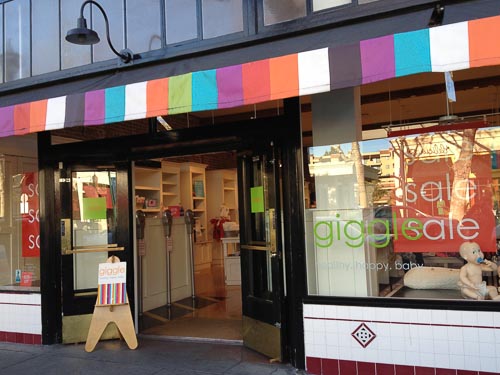 Last November I pointed out that the baby store The Right Start was closing in Walnut Creek and now the colorful baby store Giggle, located in the heart of downtown Walnut Creek, will be closing by the end the month. In addition to the Walnut Creek closure, the Corte Madera store will also close. Apparently the opening of the baby store Buy Buy Baby, owned by Bed Bath & Beyond in Pleasant Hill a couple of years ago siphoned a lot of business from baby stores.
There's not much stock remaining but strollers and car seats are 30% off and everything else is 50% off so check out Giggle while you can. Thanks to a reader for the tip!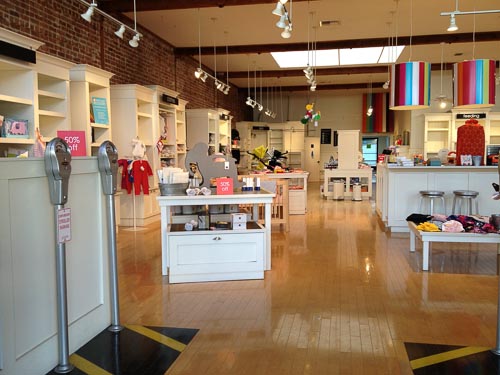 Giggle's colorful awning and window displays made downtown Walnut Creek a brighter place so this is disappointing news that they will shut their doors.