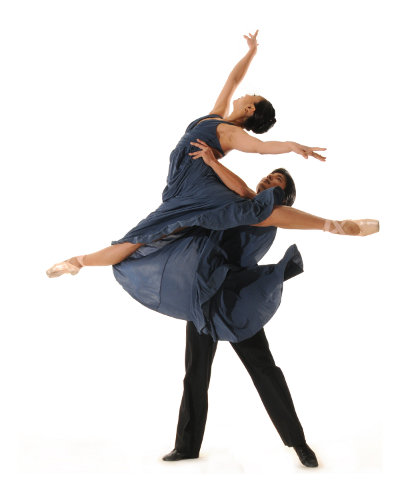 Photo by Ashraf
The Web Ballet
Twitter hashtag #DiabloWebBallet
Deadline: February 14th, 2013
From a press release:
Diablo Ballet of California will become the first professional dance company to create an entirely new dance work from ideas suggested by internet users.

The Web Ballet will be based on choreography suggestions submitted by individuals all around the world to Diablo Ballet's Twitter page @DiabloBallet and performed March 1st & 2nd in the San Francisco Bay Area.

 Now through Thursday February 14th, people may use the Twitter hash tag #DiabloWebBallet to suggest:

– Emotion of the dancers (happy, sad, etc)
– The mood of the entire work (intense, lighthearted)
– Specific dance moves ( turning, jumping, specific steps)

 

Participants will also be able to help select the music of the piece by voting on the three selections found on Diablo Ballet's YouTube page:http://www.youtube.com/user/diabloballet

More information on how to participate may be found at: http://www.diabloballet.org/performance.html

The work will be choreographed by Robert Dekkers, Diablo Ballet dancer, Artistic Director of San Francisco's Post:Ballet, and one of Dance Magazine's 2011 25 to Watch.

Submissions closes on February 14th, when Robert Dekkers and Lauren Jonas, Diablo Ballet's Artistic Director, will select seven choreographic suggestions.  Dekkers will then have two weeks to utilize all of the winning ideas and create a new dance work.

"Diablo Ballet is proud of making dance accessible, and this concept will allow people to participate in the creative process," said Lauren Jonas, Diablo Ballet Artistic Director. "We're thrilled to break new ground and to show how the global web community can come together to create the power of dance."

Choreographer Robert Dekkers is especially excited. "Inviting anyone, anywhere to participate in the creative process opens up so many possibilities for me as a choreographer. I'm eager to see how the dancers and I integrate all of the suggestions into a cohesive work. This is a rare chance to create art with people, instead of simply creating it for them."

The Web Ballet idea was created by Dan Meagher, Diablo Ballet Director of Marketing,. "We want to show people the creative process of dance and help make ballet accessible to all."

The Web Ballet will be presented as part of Diablo Ballet's Inside the Dancer's Studioseries March 1st and 2nd at the Shadelands Arts Center Auditorium in Walnut Creek, CA.  The winning suggestions will receive tickets to the performance and a photo from the created work, autographed by Dekkers.