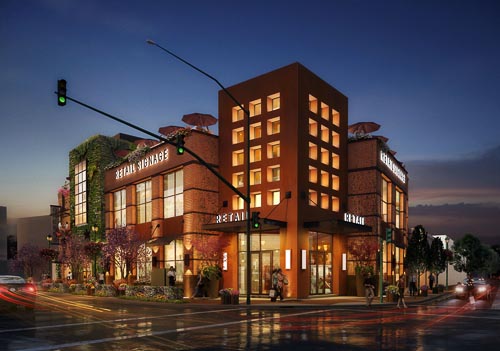 UPDATE: According to the developer's comments below there will be a Mt. Diablo view from the rooftop dining area!
Last February I posted a preview of the N. Main / Mt. Diablo corner lot project diagonally across from Neiman Marcus and now there are new renderings of what the proposed project will look like. According to Brian Hirahara from B.H. Development who is developing the property, the plan is for one retail tenant in the corner taking up two stories and a restaurant on the Mt. Diablo side taking up two stories plus a roof deck.
I look forward to finding out which retailer and restaurant open up here. The developer was also responsible for the project across the street anchored by Tiffany and brought the upscale restaurants Sasa and Va de Vi to Walnut Creek so I imagine similarly upscale tenants will open up here as well. What kind of restaurant would you most like to see here? What retailer would work well?
Check out the retractable windows on the 2nd floor: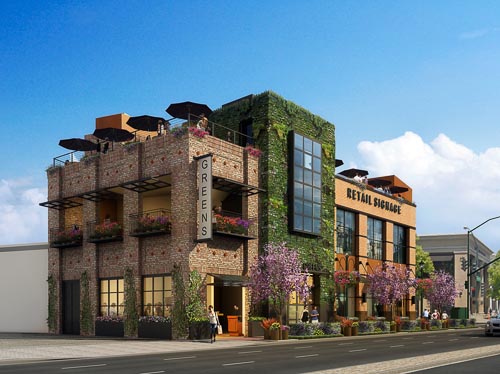 The current location has an older rendering displayed: