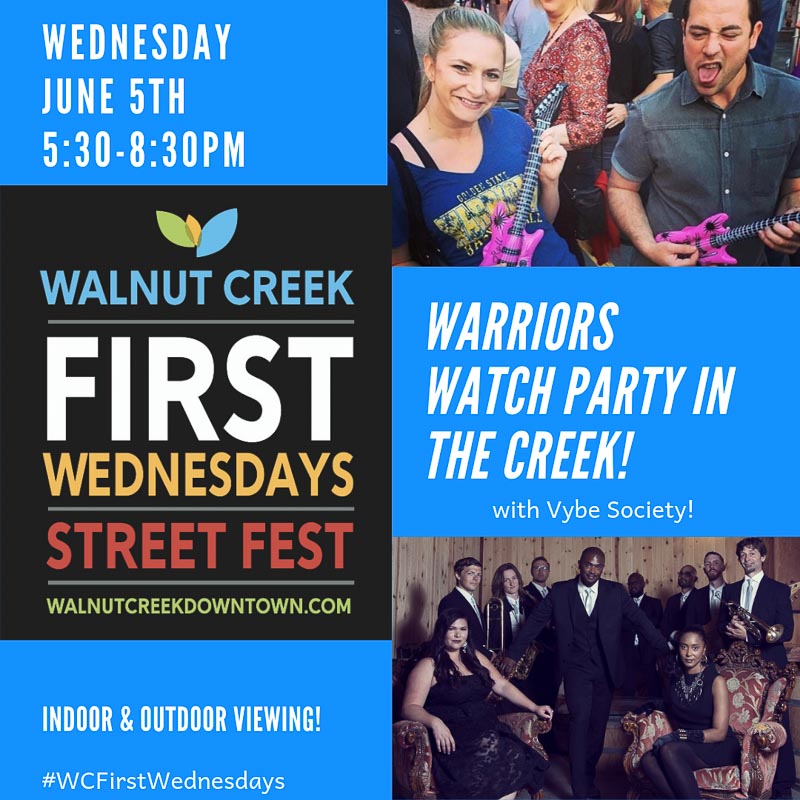 First Wednesdays Street Fest:
Downtown Walnut Creek
Cypress St, between Locust St. & N. Main St.
Wednesday, June 5th, 2019
5:30 – 8:30pm | Free

We are kicking off WCFW's with Neon Velvet in May, followed in June by Vybe Society. May through September you can end the work or school day on the first Wednesday of each month with a street festival full of live music, dancing, food trucks, wine and beer, Kids Fun Zone, interactive games and free prizes. This year we are partnering with the Contra Costa Certified Farmers Market (Sundays, 9a-1p, Cypress St, WC) to create a Chef's Demo. Stop by and enjoy some delicious recipes.