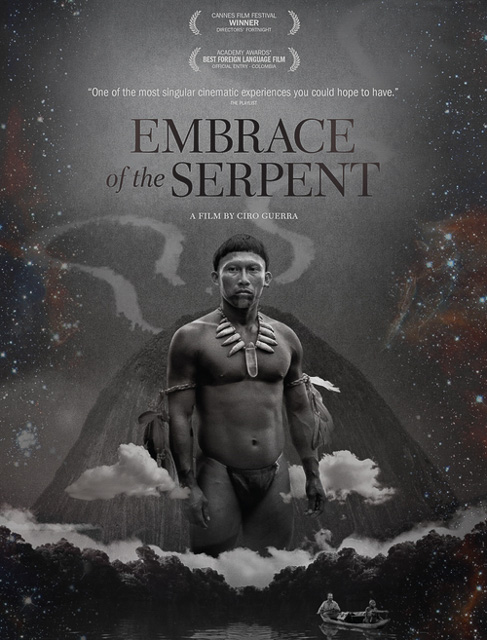 Embrace of the Serpent:
Walnut Creek Library
1644 N. Broadway, Walnut Creek
Saturday, April 23rd, 2016
7:30pm | $12

"Embrace of the Serpent" was nominated for Best Foreign Language film at this year's Academy Awards. It is the first Columbian film to be considered for an Oscar. With beautiful black and white cinematography, it tells the story of a shaman, the last of his tribe, in the Amazon. It is based on journals kept by Amazonian explorers in the early 20th Century and tells the tale of a lost people.