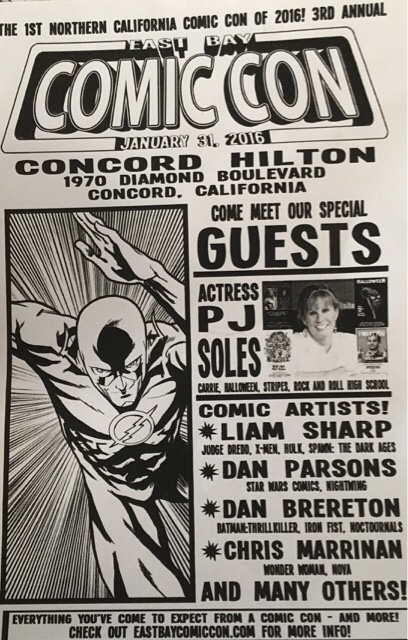 East Bay Comic Con:
Hilton
1970 Diamond Blvd, Concord
Sunday, January 31, 2016
10:00 AM – 4:30 PM | $6

Hey Fans & Friends…Only 5 Days till the big show . We have a great Celbrity guest list for this fine one day COMIC CON.
Here is a chance to meet "Rock 'N' Roll High School" and "Holloween" and "Carrie" star… PJ SOLES.
And "V" and "Star Trek" (among countless other Great TV Appearances) Star… RICHARD HERD.
This coming Sunday, Jan. 31st, 2016 at the Concord Hilton.
Only $6.00 Admission, and kids 8 and Under are FREE.
Parking at the Hilton is 50% off, and FREE across the street at the Willow Pass Shopping Center.