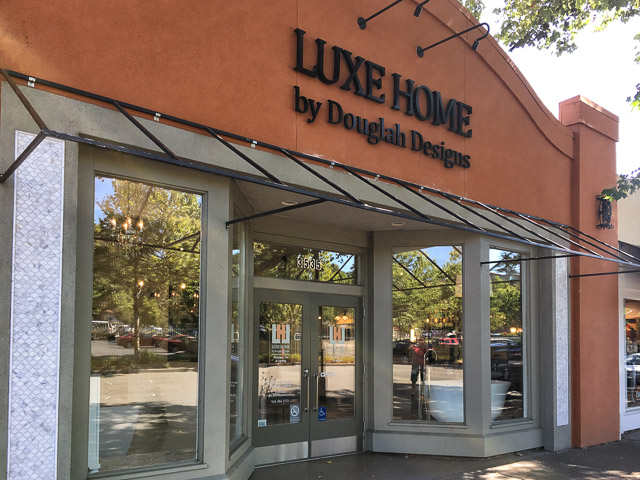 La Fiesta Square, Lafayette
The Douglah Designs showroom which opened late last year in La Fiesta Square in Lafayette has been renamed Luxe Home by Douglah Designs.
From the Luxe Home Facebook page:
Luxe Home by Douglah Designs is a state-of-the-art showroom in Lafayette featuring exclusive plumbing fixtures, tile, lighting, and bathroom vanities. Our design team gives our customers access to luxury product lines, and help you find the perfect fit for your home project.