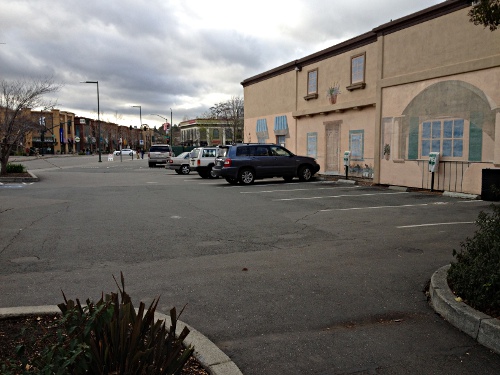 Information on the 3 potential buyers of the downtown Walnut Creek parking at the corner of N. Main St. and Mt. Diablo Blvd. has come to light and can be viewed here. The proposals are:
B.H. Development
Simple; metal (no stucco). Property will feature a Green Wall which will encompass all sides of the lobby tower making it a 3‐D feature. Corner retail plus a 3 level restaurant (bar/lounge on ground floor, 2nd floor kitchen, rooftop dining). Also proposes a "Commercial lane paseo dining concept"

Davidson & Licht
Multi Level jewelry store with valet parking & a roof top
terrace venue (to be used for weddings, fashion shows, charity events). Also, the buyer proposes that the subject
property will anchor a "Maiden Lane" utilization of commercial lane. The goal is to create a jewelry destination for all of Northern CA.

Patson Companies
A modern, transparent, glass & steel building with a Green Wall. Also, due to another partnership, buyer presents the opportunity to develop the subject as a starting point to
further long‐term development of neighboring Mark Morris site.
Due to the longtime local connections of Davidson & Licht, who also own The Watche Shoppe, Vanessa's Bistro and Filthy Gorgeous), the Walnut Creek City Council received numerous correspondence (including the owners of La Fogata right next to the lot) in favor of selling the property to Davidson & Licht which can be viewed here and here. Based on the description, which project do you think should get to buy it?