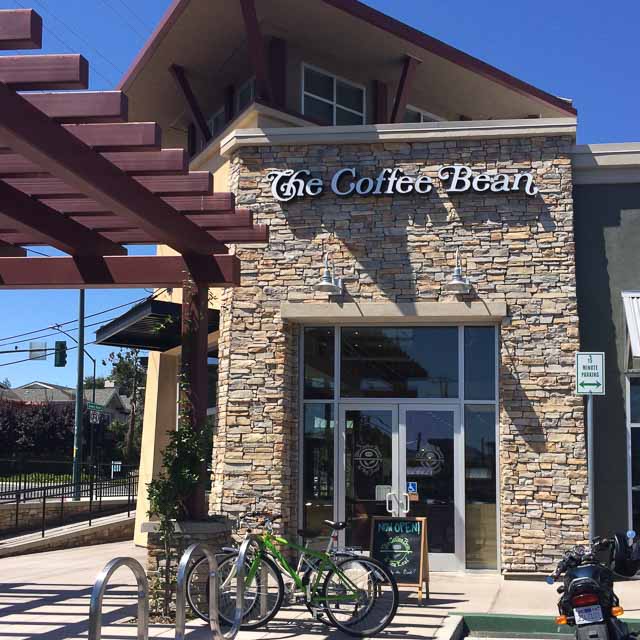 Sprout Shopping Center, Walnut Creek
A couple of week ago we learned that The Coffee Bean & Tea Leaf would be opening very soon in the Sprouts shopping center in Walnut Creek at the corner of Geary Blvd. and N. Main St. and they have now opened. It's very bright and airy inside thanks to the floor-to-ceiling windows. This was my first time at a Coffee Bean & Tea leaf cafe and my Chai ice blended drink tasted great! I'm glad there is a another choice around town compared to the ubiquitous Starbucks and Peet's. One interesting difference I noticed are the honey stick sweeteners sitting right out where the napkins are, free to use with drinks. How cool is that?!
The only downside is I had to circle the parking lot three times to find a 30 minute spot; if I lived within walking distance or could drop by in the evenings when it's less crowded I'd be here more often.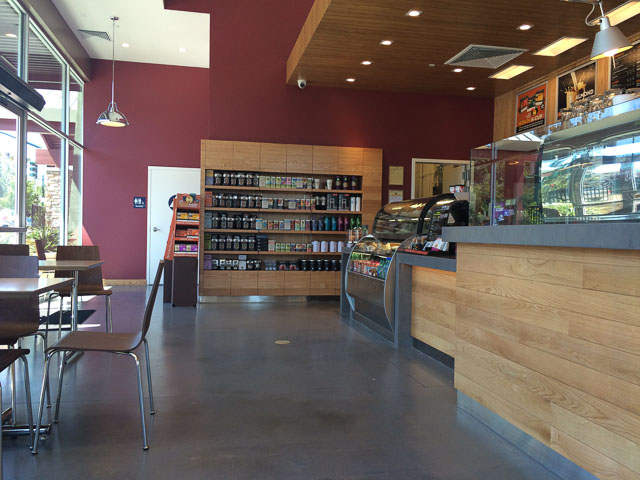 More photos of the inside (including the honey sticks) after the jump…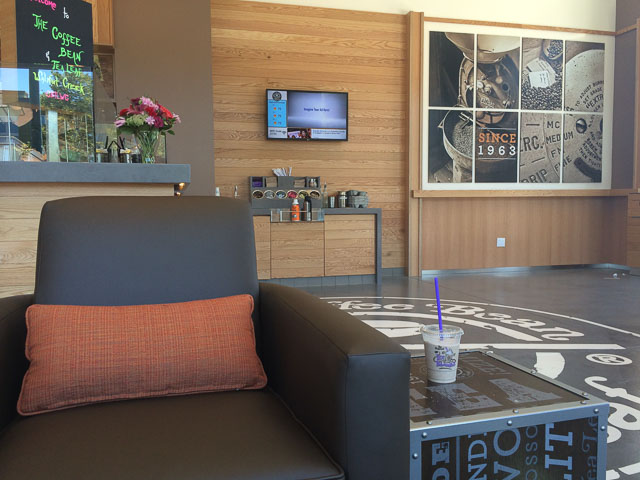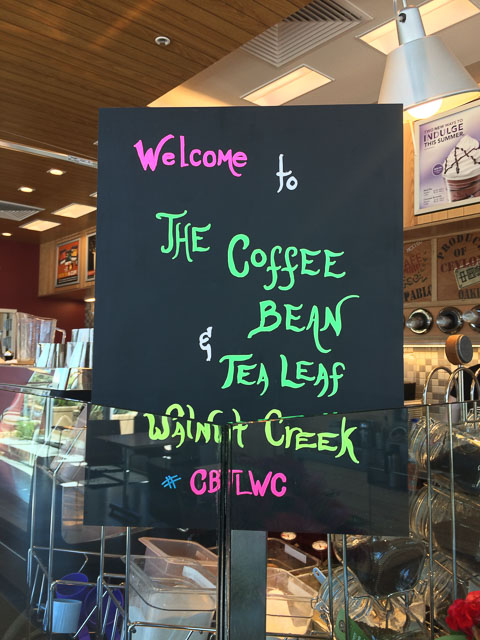 Honey sticks: