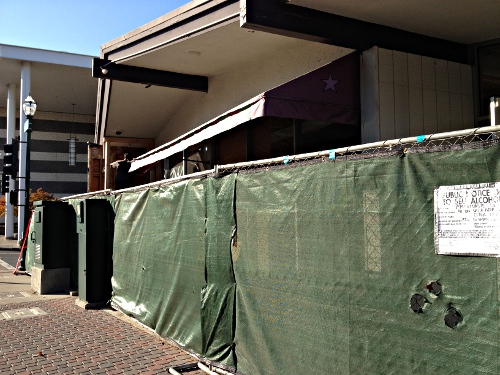 Diablo Magazine reports that Citra Grill will be taking over the Diva boutique at the corner of Locust and Olympic Blvd, across the street from the movie theater. They write:
It's an interesting concept from first-time restaurant owner Ramin Behtash, a longtime high-tech veteran from Silicon Valley. Behtash plans to have five centerpiece items on the menu—halibut, shrimp, chicken, steak, and vegetables—that will be flame grilled on bamboo skewers and served on fresh-baked bread.
The public notice of application to sell alcoholic beverages was posted prominently.