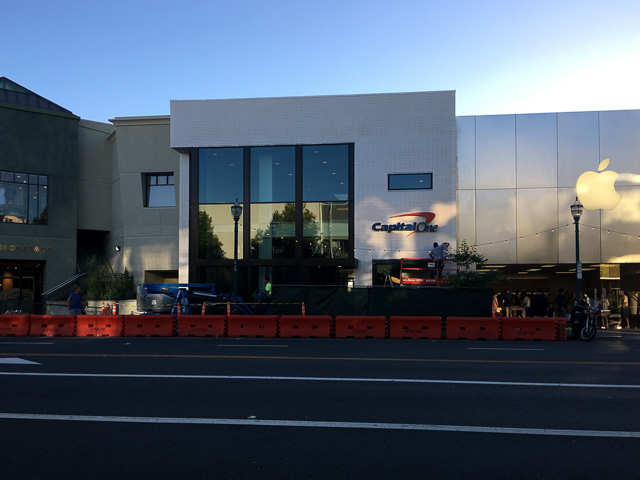 1139 S. Main Street, Walnut Creek
Last April we learned about a new Capital One Cafe bank opening in downtown Walnut Creek where GAP used to be next to the Apple store and according to an employee I spoke with over the weekend they are planning to soft open tomorrow (judging by the above photo I would add, *hopefully*), followed by the official grand opening on July 22nd with "awesome sweepstake giveaways", "free food and coffee sampling", "free swag giveaways" and more.
In addition to being able to get work done in a cafe-like environment this will be especially great for those with Capital One accounts (including credit cards) since all Peet's drinks will be 50% off. This week I was at their San Francisco cafe and it was nice to see so many people working on their laptops as well as in small groups in a cafe-like environment.