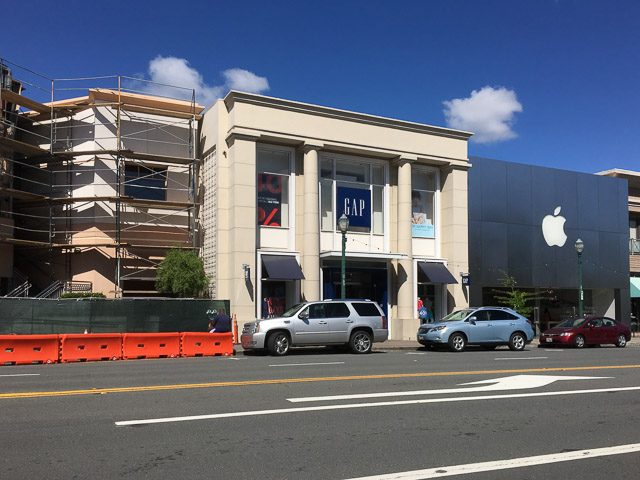 1139 S. Main St, Walnut Creek
Last summer we learned that the GAP would be relocating to Broadway Plaza in downtown Walnut Creek this year and now according to a recent design review application submitted to the city we know that Capital One Cafe is planning to open in this spot.
When I read "Capital One" my first thought was, "credit cards"? Surely this must be some kind of mistake. It turns out this is a new, more casual style bank with a coffee shop, free wifi and meeting room spaces. Check out the rendering below to see what the exterior will look like. The modern look with larger windows to provide more light looks great.
From their website:
Ready for a reimagined banking experience? You've come to the right place. Capital One® is a new kind of bank, one that's built on digital tools and human connections. People are at the heart of everything we do, so we keep the banking experience simple and straightforward—whether you're mobile, online, at the ATM or in one of our Capital One Cafés, where our approach to banking comes to life. Here, you can take care of everyday banking needs with our friendly associates and fee-free ATMs, learn more about Capital One, or just get cozy with free Wi-Fi and hand-crafted Peet's® beverages.
Rendering IA Interior Architects: