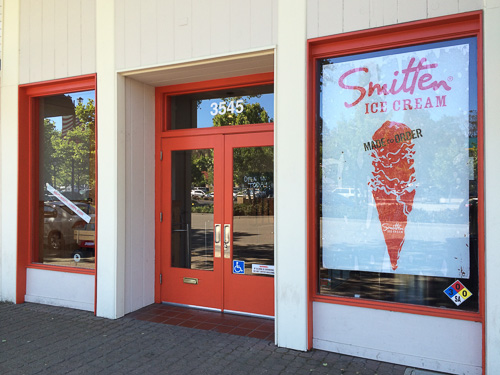 3545 Mt. Diablo Blvd, Lafayette
Smitten Ice Cream opened last week in downtown Lafayette in La Fiesta Square and I dropped by to see (and eat) ice cream made with liquid nitrogen. Wow, I've been to plenty of ice cream parlors but never witnessed ice cream being made like this! Check out their menu here. Since their ice cream is made to order they don't offer samples and their selection is fairly limited. The Lafayette location currently offers four flavors: Tcho 60.5% chocolate, salted caramel, fresh mint chip and strawberry white balsamic (see menu below). In addition to handmade waffle cones they also offer sundaes and various toppings and sauces such as pistachio brittle and malt caramel.
One note, the smallest size listed on their menu is a "small" which is actually two scoops of ice cream. They also have a "munchkin" size which is one scoop for $3.50.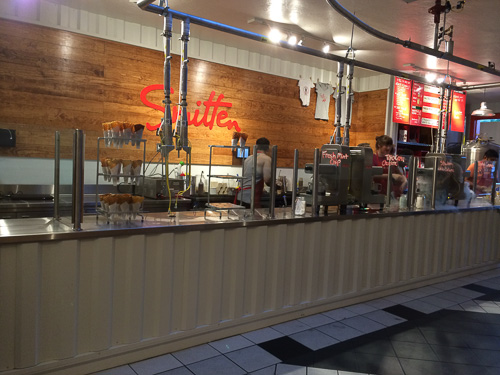 Menu:


Plenty more photos after the jump…
Tcho 60.5% chocolate with waffle cone: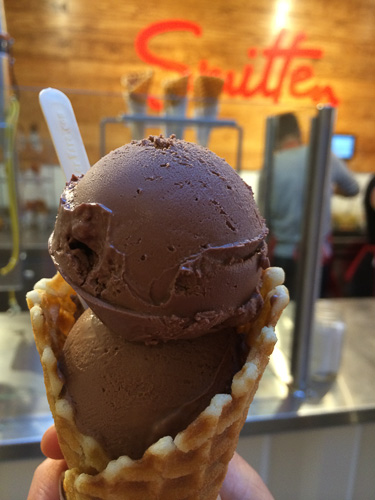 Strawberry white balsamic made on-demand: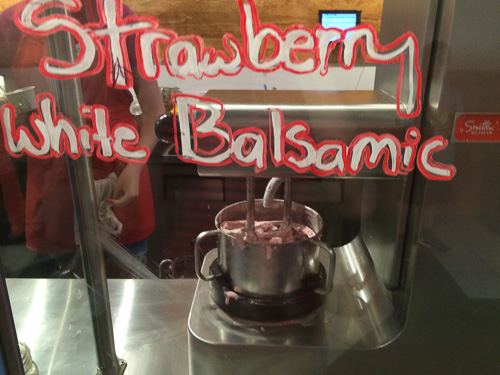 Homemade waffle cones: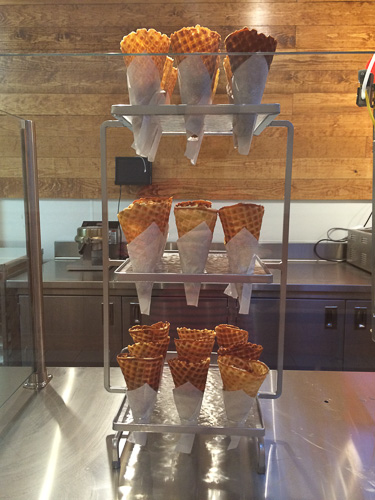 Not your typical ice cream warning: