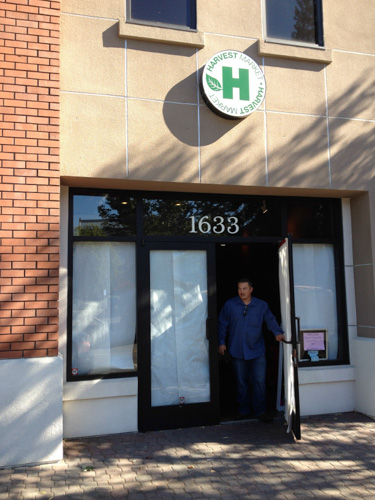 1633 Bonanza St, Walnut Creek
In May I noted that Harvest Market closed on Bonanza St. and now a new, 'event-driven, social' cafe focusing on South American coastal cuisine, Cafecitos Cafe & Food Pavilion, will be opening sometime in August at this location. Check out their website here. This sounds like a very interesting concept, I look forward to checking it out when it opens.
Email from the owner:
Theme & decor "Modern-Vintage" 1915 – 1925 San Francisco's "Panama Pacific International Expo" (World's Fair).

Host special events.
Monthly "Food Pavilions" introducing new international foods.

House menu: South American Coastal Cuisine. Latin flavored (peppers/spicy) chocolates. Coffee. Yerba Mate & specialty drinks. Alcohol Cocktails.
Cafecitos Cafe & Food Pavilion is located at 1633 Bonanza St in downtown Walnut Creek.