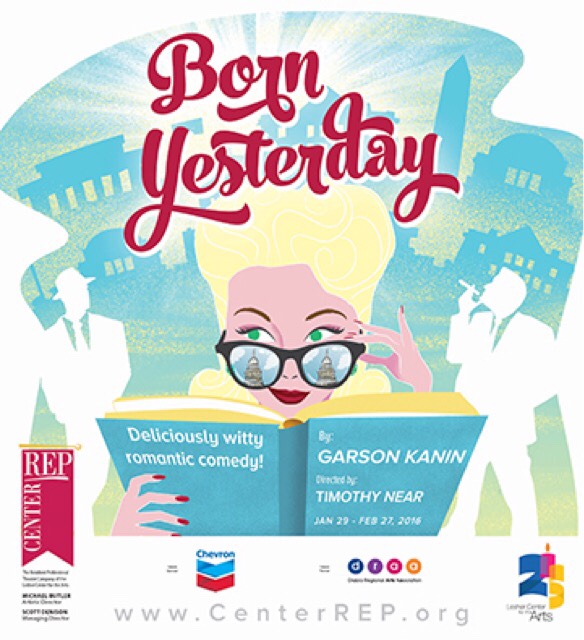 Born Yesterday Playing:
Lesher Center for the Arts
1601 Civic Dr, Walnut Creek
Friday, January 29 – Saturday, February 27th, 2016

America's favorite screwball comedy proves that it's as timely today as it was when first burst on the scence as a Broadway triumph and Oscar-nominated film. Unscrupulous millionaire Harry Brock comes to Washington to influence an ethically challenged senator and realizes that his brassy chorus girl Billy Dawn needs to be "culturefied" to fit his new images. After hiring a journalist to give her a crash course in the finer points, he learns that a little bit of learning can be a dangerous thing.