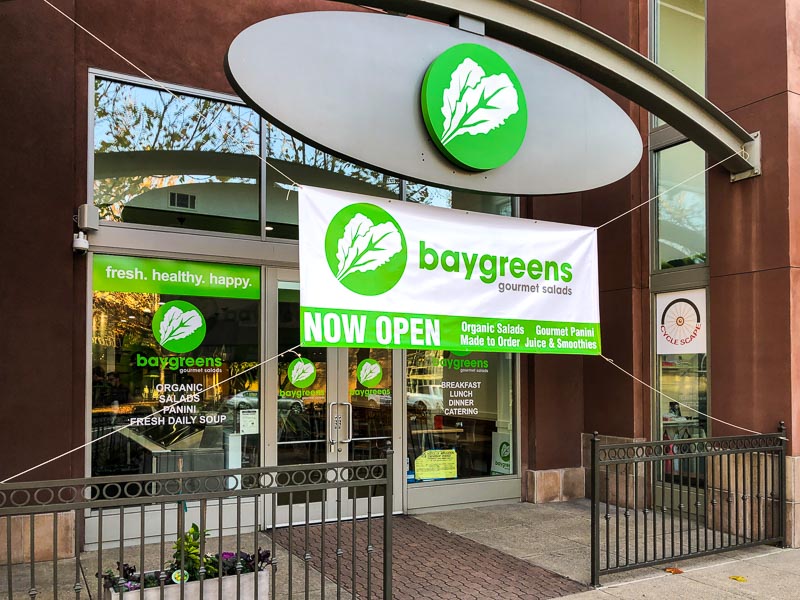 1653 Mt. Diablo Blvd, Walnut Creek
The restaurant Baygreens Salads, which we learned would be coming to downtown Walnut Creek where Home of Chicken and Waffles used to be, has now opened. In addition to salads they also offer paninis, soups and fresh fruit and veggie drinks. Check out their menu here. To celebrate their first week in business they're offering 50% all salads, paninis, soup and fresh juice drinks through Saturday, December 15th, making this one of the best deals in Walnut Creek right now. I've tried several of their fresh juice drinks and they are outstanding. Check this place out ASAP while this sale is on!
From their website:
We are committed to using only natural and organic produces and meats whenever possible. All of our dishes are prepared with the finest ingredients sourced from local farmers, and are made fresh to order on a daily basis.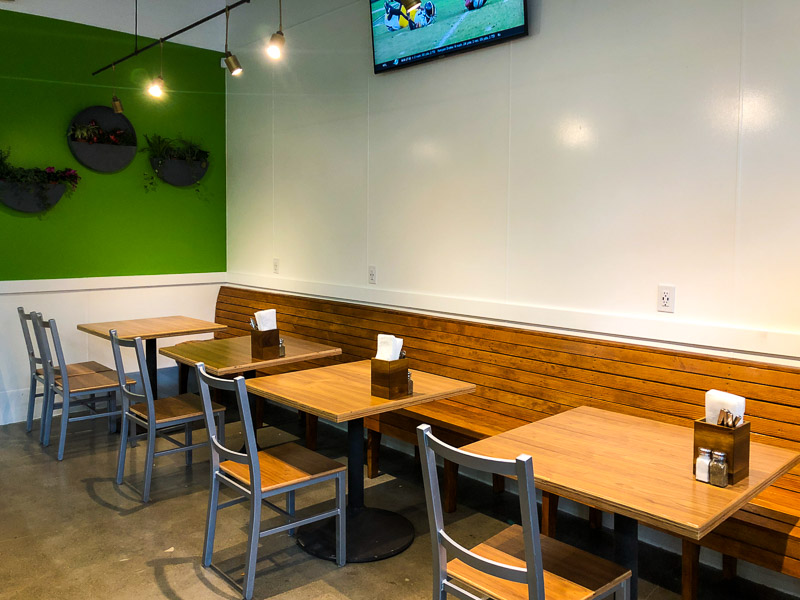 More photos of the inside after the jump…