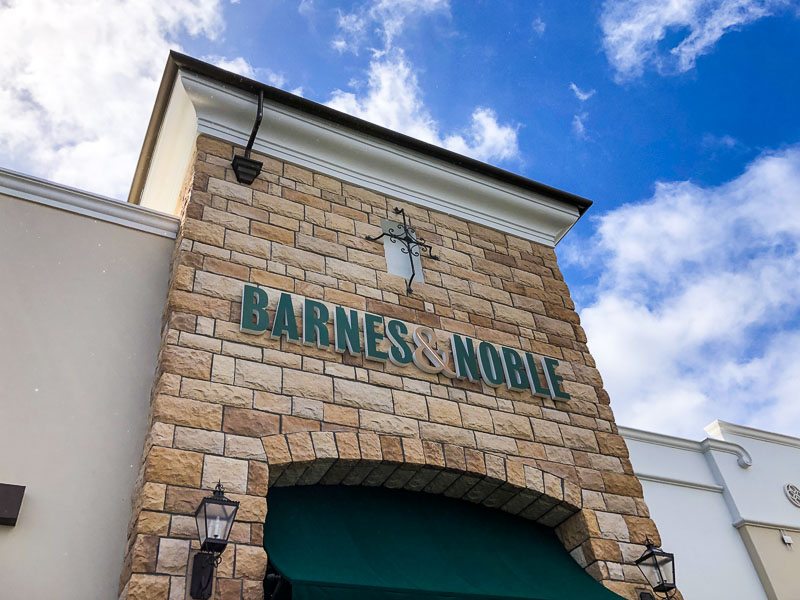 The Veranda, Concord
For several years people have been lamenting the closure of the Walnut Creek Barnes & Noble but good things come to those who wait with the long awaited opening tomorrow, May 22nd, of a new Barnes & Noble store at the Veranda shopping center in Concord. Although the 12,000 square foot one story store is smaller than the Walnut Creek location, thanks to a new contemporary design featuring low profile bookcases, tall ceilings and spacious aisles it feels much larger and airy. In addition to a Starbucks cafe to the side there is outdoor seating, a communal table, comfortable chairs and counter top seating by the window which includes both outlets and even USB ports for charging. So as long as you can grab a parking spot this will be a great place to hang out.
The children's section at the back left includes a large DUPLO LEGO activity table with plenty of reading selections for kids. There are also record, Nook, stationery, gift and other sections as well as a wide selection of non fiction and fiction books including regional recommendations targeted to local interests. Interestingly, in addition to publicly available kiosks where you can search for in stock books employees will also be roaming around with tablets where you can get help and best of all, pay for your books right there with no need to wait in line which is great!
Watch for book signings and community events at this space with Claire Booth, author of The Branson Beauty and other books appearing this Sunday, May 26th. Don't forget to check plenty of photos of the inside including the children's area and more after the jump.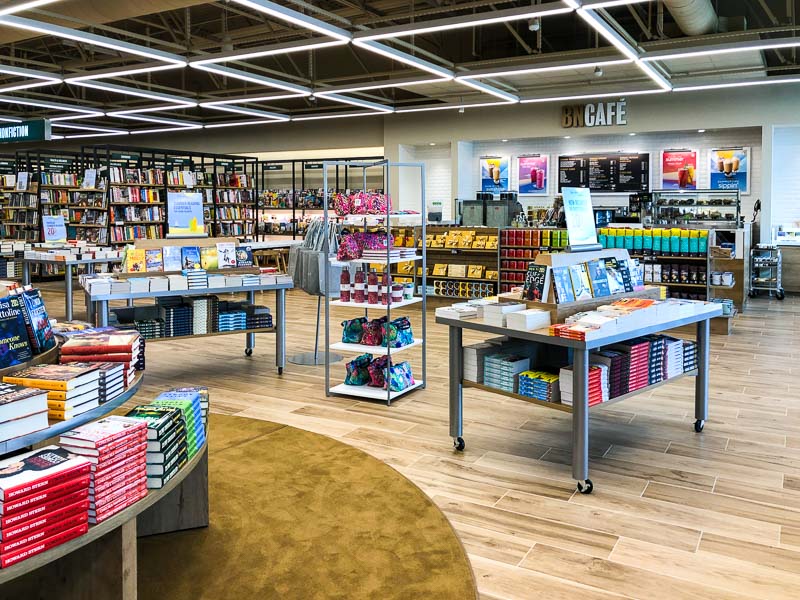 More photos of the inside after the jump…