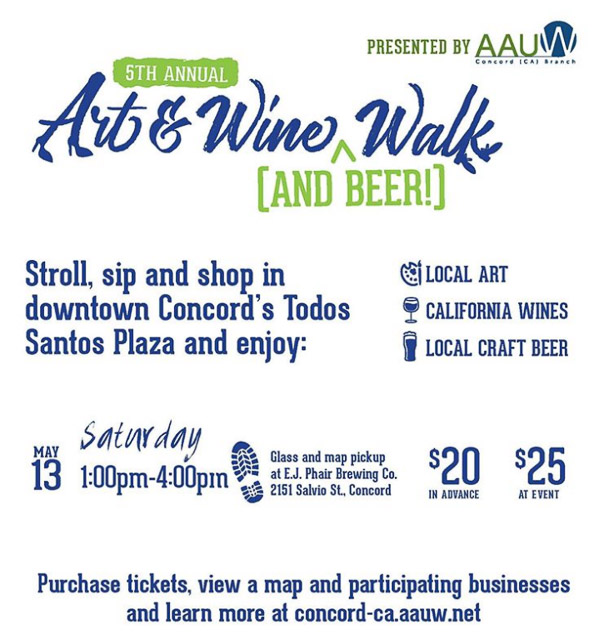 Todos Santos Plaza
Concord
Saturday, May 13th, 2017
1:00 – 4:00pm | $25 ($20 in advance)

Participants will stroll around Todos Santos Plaza, Salvio Pacheco Square, and visit Downtown Concord businesses, while enjoying fine wines, craft beers, and appetizers, viewing beautiful art for sale, and meeting local artists. The Mt. Diablo Music Education Foundation All Area Music Festival will be happening at the same time in Todos Santos Plaza.

Walk starting location is at the corner of Salvio Street and Grant Street, outside of E.J. Phair Brewing Company – Concord Alehouse. At registration, you will receive a tasting glass, a hand stamp, and a map of participating locations and businesses. All locations are marked with balloons.