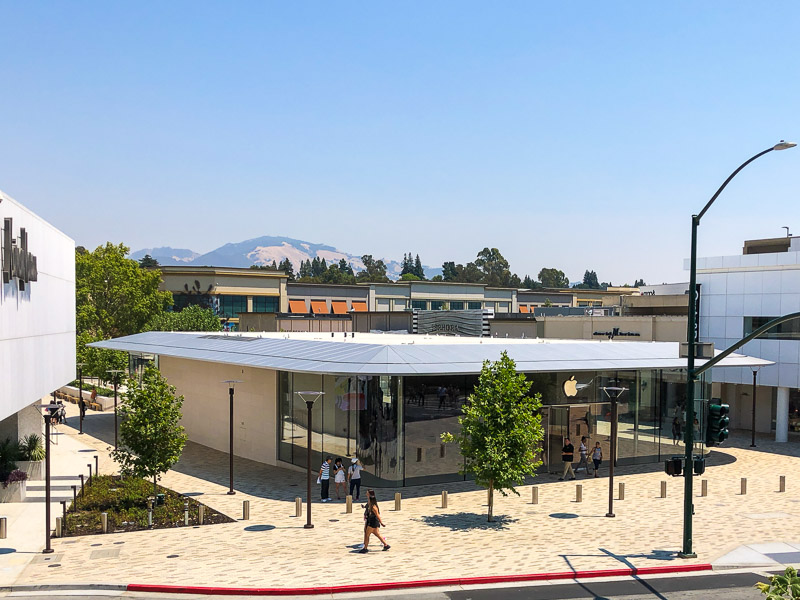 Broadway Plaza, Walnut Creek
The Apple store reopened in Broadway Plaza over the weekend across the street from their previous location in downtown Walnut Creek. Obviously it's a beautiful store with tall ceilings, and wrap-around, floor-to-ceiling windows allowing plenty of light in. The front of the store showcases their products while the back of the store features a Genius "grove" instead of "bar" to handle support issues with a giant LCD wall screen splitting the two sections up. The LCD screen area hosts various sessions to learn about Apple products and techniques like photography, music, coding and more. Check out and reserve current sessions here. The reason why it feels so spacious inside is thanks to the basement that was added to store their inventory etc.
Right outside in back are several tables with the patio area extending all the way out to the remodeled fountain and benches.  Interestingly the Apple logo at the old store was blacked out but protruded nonetheless; check out this photo and more inside photos after the jump. What do you think of the new store? Has it met your expectations?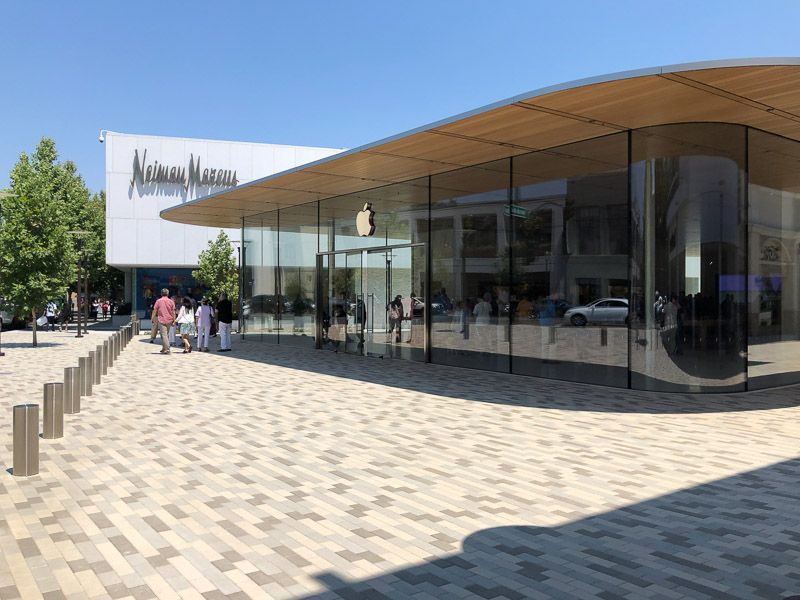 More photos after the jump…