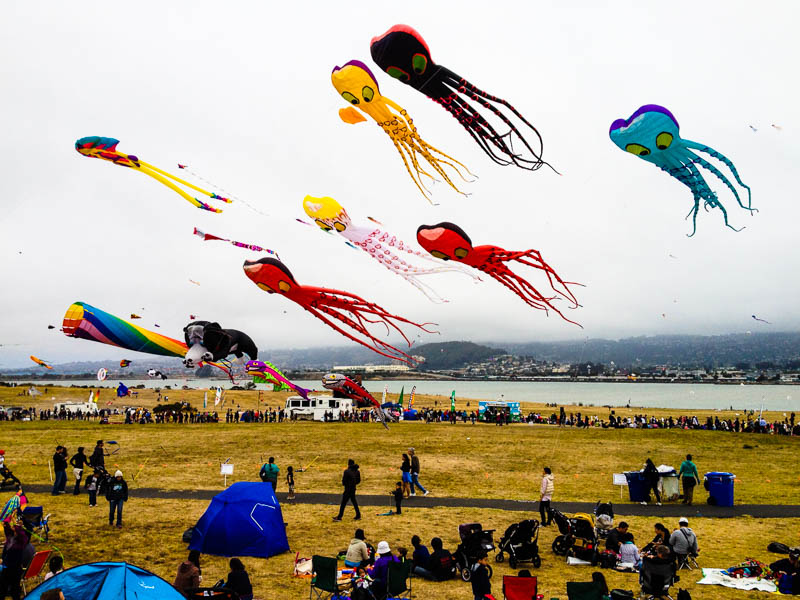 Berkeley Kite Festival:
Cesar E. Chavez Park
11 Spinnaker Way, Berkeley
Saturday, July 28th – Sunday, July 29th, 2018
10:00 – 6:00pm |Free

At the Berkeley Kite Festival it seems that a fresh surprise awaits around every corner. In one amphitheater you'll find multi-line competitions of the Bay Area Sport Kite League. In another you'll find events and other competitions, such as the candy drops and rokkaku battles. Look to the north and you will see the traditional kites of our special guests from the Sode-cho Kite-Flying Society of Hamamatsu, Japan. In the upper field you'll enjoy the giant creature kite show of the Berkeley Kite Wranglers and Friends.