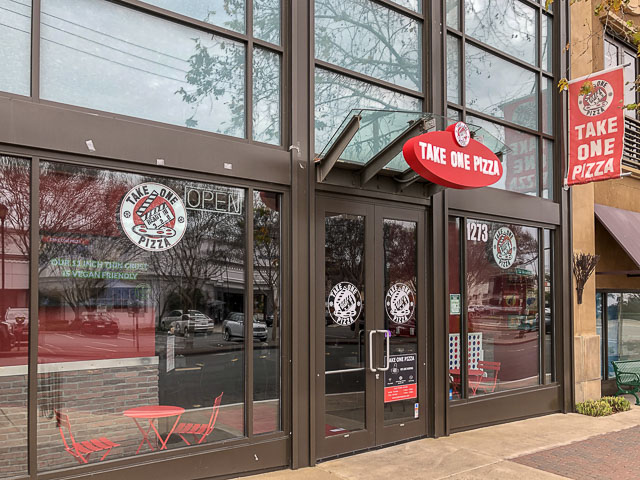 1273 Locust St, Walnut Creek
Thanks to a reader for pointing out that after being open less than six months Take One Pizza has closed in downtown Walnut Creek. When I dropped by over the weekend mail was seen piling up right behind the front door. You may recall a few years ago Project Pie closed a short hop away after being open only a few months, replaced by Pizza My Heart so maybe we'll see a new pizza place open here as well?
In addition to Pizza My Heart there is also Extreme Pizza, CPK, Pancoast Pizza and my favorite, Slice House!