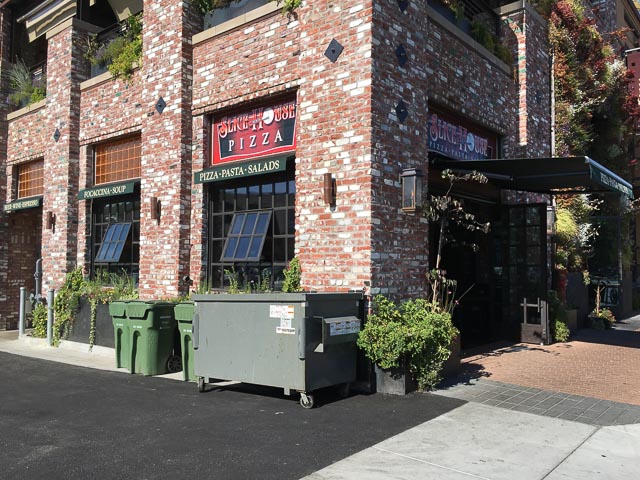 1500 Mt. Diablo Blvd, Walnut Creek
Great news as San Francisco-based pizzeria Slice House has opened in downtown Walnut Creek and is the final spot to open in the development at the corner of Mt Diablo Blvd. and Main St. Check out their Walnut Creek menu here. Seating is fairly limited but the good news is that a new patio will be opening soon in part of the parking lot next door.
As a discerning pizza fanatic from NY, I take my pizza seriously and this is definitely the real deal. I pay particular attention to the crust and the Slice House crust was superb. I've also noticed pizza around here tends to be lacking in tomato sauce and as you can see in the photo of the pizza after the jump, these slices have the perfect combination of cheese to tomato sauce. It hit all the right notes and I'm glad there is now a spot to grab a real slice in downtown Walnut Creek.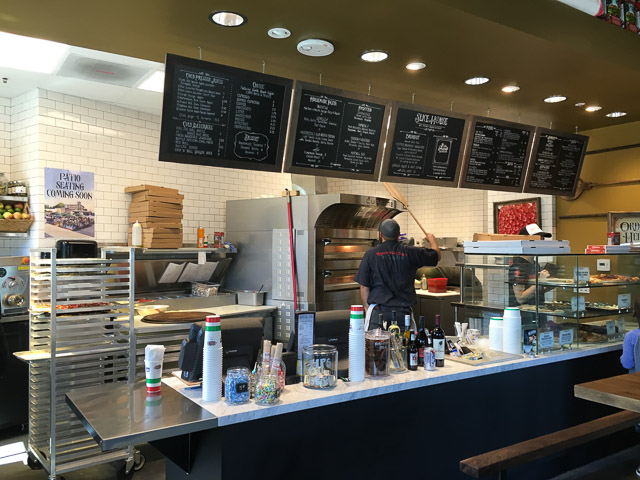 More photos after the jump…