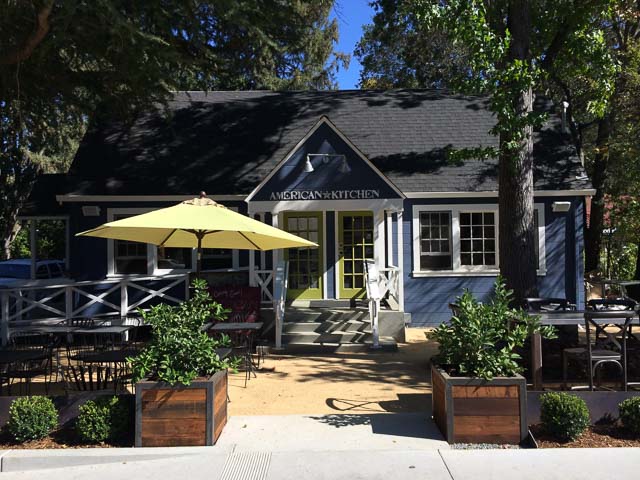 71 Lafayette Circle, Lafayette
Last week we learned that American Kitchen would be opening sometime this month in downtown Lafayette and good news has arrived as they are officially opening this Monday, August, 25th at 9am. Initially they will be serving breakfast from 9am – 11am and lunch from 11am – 3pm with plans for dinner service in early September. Check out their expansive menu here which includes breakfast, lunch, dinner offerings as well as pastries and drinks including coffee, tea, juices, craft beers and local wines. Check out their Facebook page here.
In addition to the great outdoor seating areas you can see in the photo above, I had a chance to get a preview of the inside which looks amazing as well. It has a great rustic ambiance that fits the outside architecture perfectly. Check out part of the dining area in the photo below.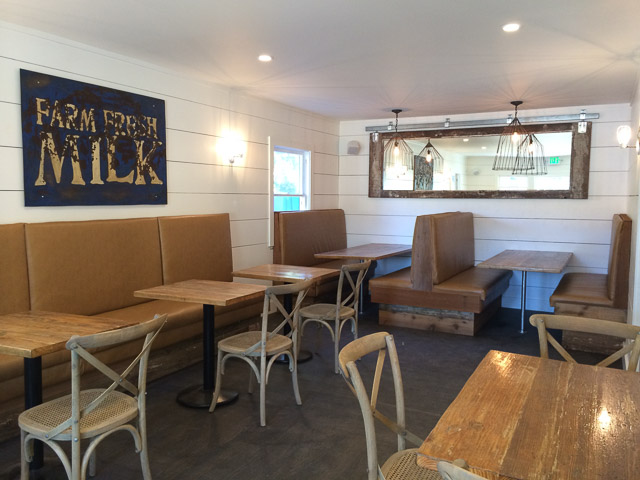 More photos after the jump…