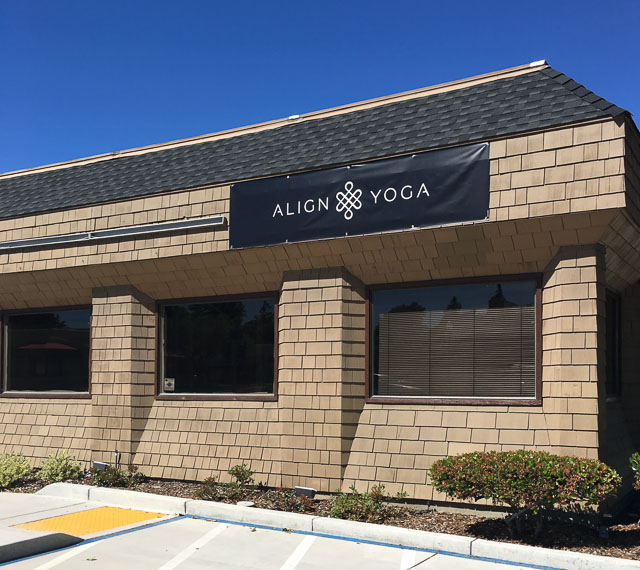 1521 Contra Costa Blvd, Pleasant Hill
Thanks to a reader for sending word about a new yoga studio called Align Yoga coming to Pleasant Hill. Their grand opening will be June 23rd – June 25th anounced soon and they will offer various yoga classes including hot yoga. Check out their classes here, rates here, and read about the instructors here. Check for updates on their Facebook page here.
From their website:
Our goal is to create a space for the yoga community that provides balance, health and wellness to it's members. Align Yoga's philosophy is to offer a variety of yoga classes and styles, suitable to all levels and aid in everyone's yoga journey.

Our classes will be at varying temperatures depending on the class. The benefits of hot yoga are for everyone. The heat is a tool to increase flexibility by warming the muscles, joints, ligaments and tendons. It improves range of motion and balance. The heat and humidity of the room detoxes the body through sweating. Our yoga rooms and sauna use the latest technology of infrared heat to detox and heal the body from the inside out.