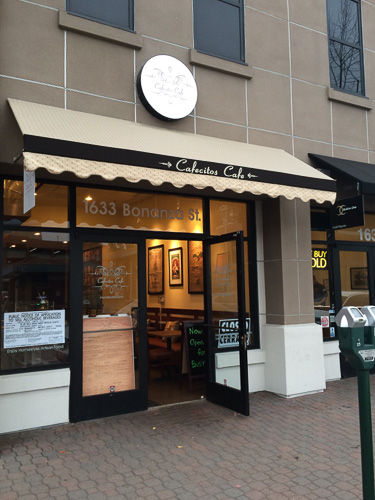 1633 Bonanza St, Walnut Creek
Last year I noted the opening and closing of Cafecitos Cafe in downtown Walnut Creek and they are now open for business again! Yesterday I noted another Latin American cafe Sabores del Sur that will be opening soon so I see a trend forming with Latin American cuisine.
With the reopening they also plan to offer beer and wine for sale. You can see the preliminary menu below. Note that the Lomo Saltado sandwich is still available.
Check out the inside: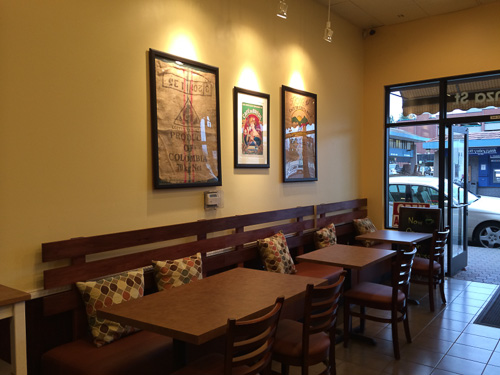 Preliminary menu: