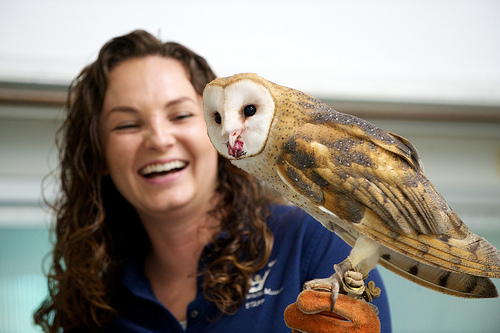 Photo by Paul Hara
From an email:
The award-winning Lindsay Wildlife Museum will give San Francisco Bay area residents a free opportunity Feb. 2 to make the acquaintance of more than 50 wild furry, feathery and, well, "slimy" creatures that inhabit virtually everyone's neighborhood.

Funded by the Dean and Margaret Lesher Foundation, the annual Free Admission Day attracts hundreds of Bay area children and adults. They come to meet and learn about the museum's 50-plus resident "ambassadors" face to face in what may be the region's most unique meet-and-greet.

Free Admission Day runs 10 a.m. to 5 p.m., Saturday Feb. 2. The museum is located at 1931 First Ave. in Walnut Creek, CA 94597, 925-935-1978 or www.Wildlife-Museum.org. Lindsay Wildlife Museum connects people with wildlife to inspire responsibility and respect for the world we share. It annually serves 100,000 visitors, including 40,000 school children, and treats more than 5,000 native wild animals through the help of 600 volunteers.