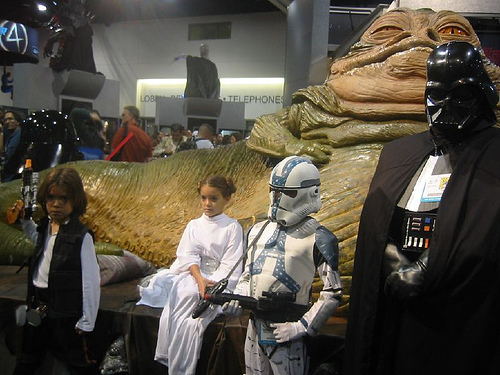 Photo by Flickr user starwarsblog
The Lafayette Library and Learning Center is hosting a Star Wars party for elementary and middle school kids tomorrow, May 1st from 3pm – 4:30pm. From their website:
Hang out with Star Wars reenactors, eat Cheetos (don't be a Hog!), dance the Twist, and have fun like it's the PTA Fun Night at McQuarrie Middle School. Celebrate finishing "The Strange Case of Origami Yoda"! For 4th-6th graders.