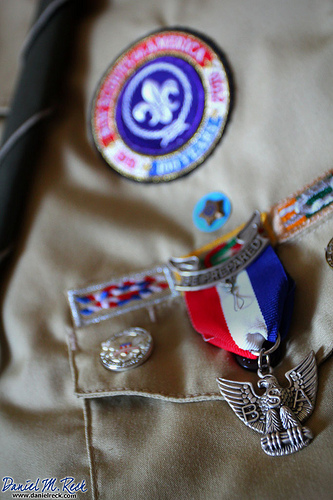 Photo by Flickr user Daniel M. Reck
Yesterday's news that the Boy Scouts will allow gay scouts to participate in scouting was rather contentious with 60% of the scouting organization supporting the decision. I thought the bay area would show broad support for allowing gay scouting especially considering what recently happened to a gay Moraga teen who was denied being made an Eagle Scout. However one Walnut Creek scout master called it, "a sad day for America's youth" according to this article from the Contra Costa Times.
So for the Friday question of the day, do you support the decision to allow gay boy scouts?