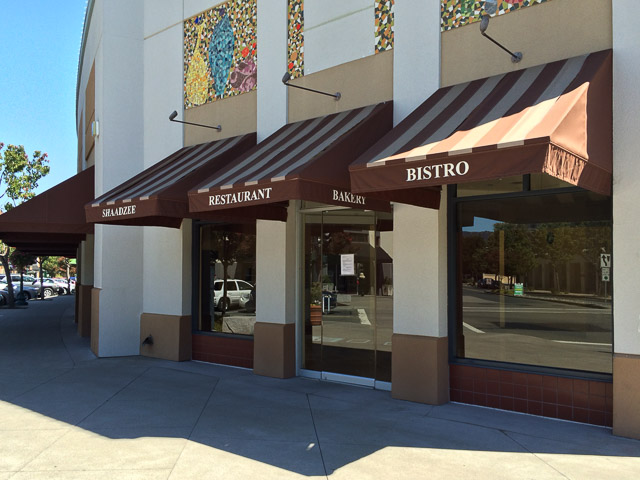 60 Crescent Dr, Pleasant Hill
Southern California-based Urban Plates, a reasonably priced "farm to plate" restaurant is coming to the Downtown Pleasant Hill Shopping Center where ShaadZee Bakery Bistro used to be sometime in the first quarter of 2016. Check out their menu here.
When I mentioned the similarity to Tender Greens in downtown Walnut Creek, someone from Urban Plates replied:
Although we are in the same category as Tender Greens, we are different, hopefully better because we are an interactive kitchen concept. We have excellent products and we go through them so fast, they are always fresh. We have more selection and we encourage tasting and talking with the cook to get exactly what you want. Our ordering system is vibrant and dynamic, not just a step to the left line that leaves the customer looking through the glass wondering which food is theirs. Our concept appeals to the adventurous because it is a new business model, not just more of the same. On top of all that, everything (including pastry) is made from scratch in our kitchens and is delicious.