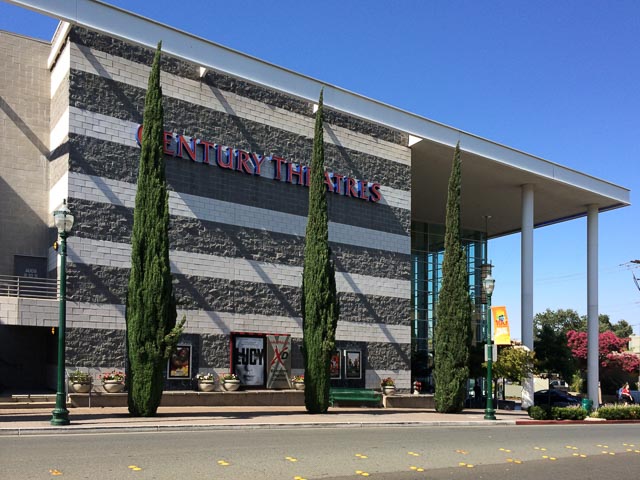 1201 Locust St, Walnut Creek
Crazy in Suburbia recently pointed out that Century Theatres in downtown Walnut Creek will soon begin serving wine and beer. A manager I spoke with believes the new wine bar will open next year and may be similar to the one in Napa. Has anyone drank wine in a movie theater? This will be a new experience for me.
From the 2012 Napa theater press release:
With the opening of the new Century Napa Valley and XD Theatre, Cinemark proudly introduces the CineVino Wine Bar, with a luxurious lounge, serving locally produced wines and beers. Favorites such as Trinchero Family Estates, Francis Ford Coppola Wineries, Lagunitas Brewing Company, and the Napa Smith Brewery will be featured at the CineVino Wine Bar, complemented by small plate food selections which will pair nicely with the drink offerings.