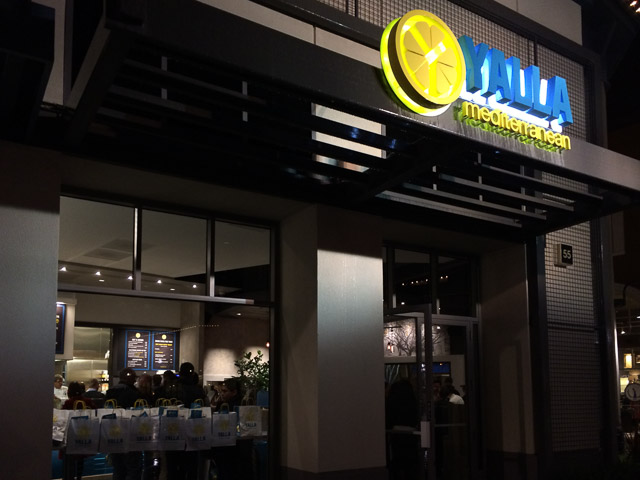 55 Crescent Drive, Pleasant Hill
The Mediterranean restaurant Yalla Mediterranean (the very first one!) is opening today in downtown Pleasant Hill on Crescent Drive and I dropped by their preview party last night to check it out. With a spacious interior and clean, modern design including a living herb wall it looks great.
The ordering process is like Chipotle for Mediterranean food. Check out their menu here. First you choose a style, ie plate, wrap, salad or pita. Next you select a protein such as shawarma, various skewers (steak, chicken, kefta), they even offer a shalafel (half chicken shawarma/half falafel). I tried the kefta (spiced ground beef and lamb) and it tasted so good! The key to cooking the proteins is their special open-flame, rotating rotisserie grill right behind where you order. (Check out a photo of the grill after the jump). By the time you're done selecting toppings and sides the meat is ready.  My favorite sides were the Greek eggplant and arugula & beets. There are also two kinds of hummus, traditional and spicy. For dessert try the Greek frozen yogurt that reminded me of Pinkberry. Yum!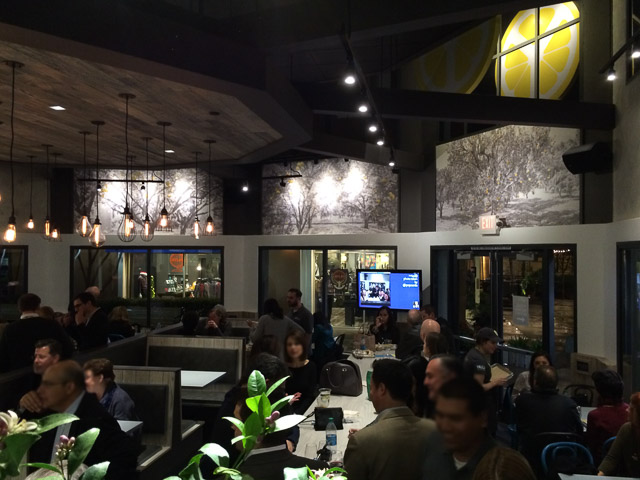 More photos of the inside including the open-flame, rotating rotisserie grill after the jump… Continue reading →