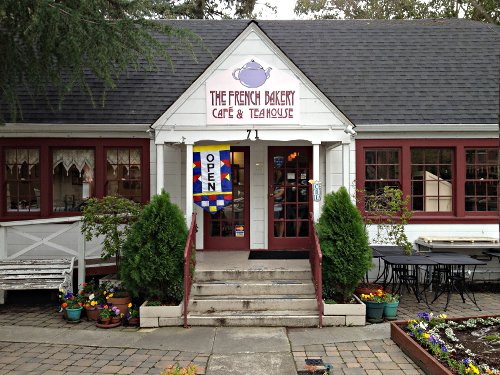 71 Lafayette Cir, Lafayette
Last month I noted that The French Bakery was closing in Lafayette and a new restaurant featuring local & sustainable comfort foods called American Kitchen will be opening in this spot in May. Check out their draft sandwich menu here. Which one of these would you most like to try? I love how they may offer PB&J as well as lobster rolls and cod sliders. Of course I'll have to try the AK Burger.
From their Facebook page:
Rustic, approachable, casual – an anytime eatery with a walk-up window for quick bites to-go or stay and gather in this renovated old "mill-house" space. Farmhouse style with picnic tables out front, community seating, a fun neighborhood joint for lunch, happy hour, and dinner. 'Kitchy' yet clean & comfortable; 'Americana' in spirit, yet contemporary in style. A gathering place, a shack, a watering hole, a country house where we welcome you to our 'chef driven' American Kitchen…a new restaurant & gathering place where it's an 'all in the family' food & bevy experience; fun for folks from all walks of life…serving only the finest all natural, sustainable foods & bevies!
Along with Roam Artisan Burgers, Cooperage and Rustic Tavern, the dining scene in downtown Lafayette has suddenly become a lot more diverse. Sweet!