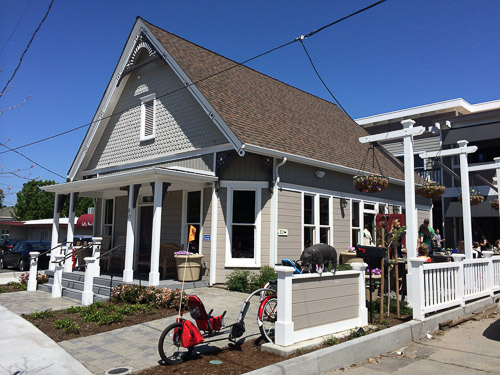 90 Railroad Ave, Danville
The restaurant Sideboard in Danville has relocated from their Hartz Ave. location to a converted house on Railroad Ave. a few blocks a way in downtown Danville. The entry is on the side of the house and there is an outdoor patio in back with additional seating in a different building behind that. Diablo Dish has more about the opening here. I really want to try this place out, any recommended dishes?
From their Facebook page:
Sideboard is a Restaurant in Danville California. We serve delicious organic meals along side will amazing Blue Bottle Coffee and Red Blossom Tea. Natural, Local and Organic whenever possible.