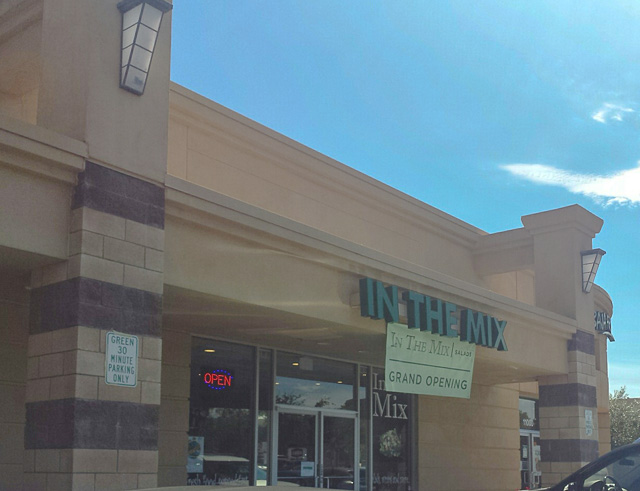 11000 Crow Canyon Rd, Danville
Thanks to a reader for sending word the photo and pointing out that a new salad spot called In the Mix has opened in Danville across from Blackhawk Plaza. Check out their menu here.
From their website:
We're dedicated to creating the freshest gourmet salads, wraps and other healthy foods with the finest ingredients plucked right from local farms. People love our creations because they are made to fit your everyday lifestyle. You can even design every salad and wrap from our menu your own way. When you come to In the Mix, you know you're getting a good meal because every creation has been designed with a purpose.