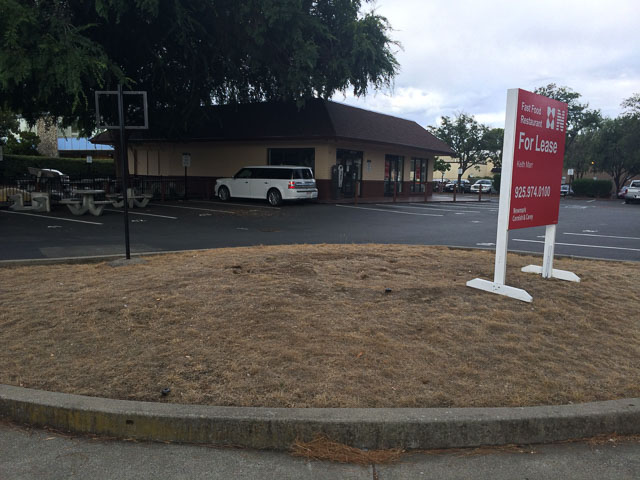 From a press release:
Food truck lovers rejoice! Beginning on Tuesday, July 14th the community of Walnut Creek can come together to enjoy a variety of Off the Grid food trucks, live entertainment from Oakland's Borrowed Trouble rock band, wine and beer garden, and lots of tasty reasons to come back every Tuesday with family and friends for this ongoing weekly event.

The location is what truly makes this food truck event unique. The shuttered McDonald's restaurant parking lot on N. California Blvd. has been graciously donated by Rescore Property Company in order for Walnut Creek to provide this event in a safe and central location. It's an inspiring example of how a community can repurpose a dated fast food parking lot into a modern food truck and entertainment experience.

"Walnut Creek Downtown has worked diligently for several years to bring an exciting food truck event to downtown for our community to come out and enjoy together," says Byron Best, Executive Director of Walnut Creek Downtown. "By partnering with the City of Walnut Creek and using the new Downtown Enhancement Initiatives funds, we were able to see this event come to fruition with Off the Grid who we're extremely excited to work with."

The rotating lineup of nine food trucks in Walnut Creek will include Drewski's Hot Rod Kitchen, Gyro Stop Kebab G, ADOruBOwl, and IzzyA's Frozen Custard. Find the full lineup available at http://offthegridsf.com.

What: Off the Grid: Walnut Creek Downtown food truck event

Where: Walnut Creek Downtown @ 1380 N. California Blvd. Walnut Creek, CA 94596

When: Tuesday, July 14 (and every subsequent Tuesday) 5 to 9 p.m. with music from 6 to 8 p.m.