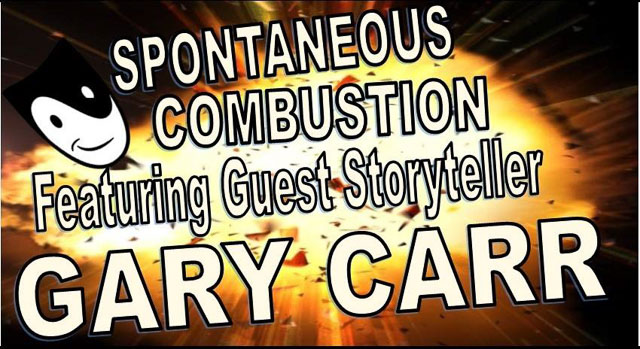 Spontaneous Combustion Featuring Guest Storyteller Gary Carr:
Big Room Theater at Lamorinda Music
81 Lafayette Cir, Lafayette
Friday, November 20, 2015
8:00 PM | $10

A comic explosion of hysterical scenes and outrageous characters all based on the real-life stories of a real, live person. On November 20th, our very special guest storyteller is local publicist, stage director, and author Gary Carr. At this gala performance of Spontaneous Combustion, Gary will top off the evening by reading a selection from his new book The Girl Who Founded Nebraska and Other Stories. His reading will be followed by a reception and book signing. Please join us as we celebrate the life and work of Gary Carr.