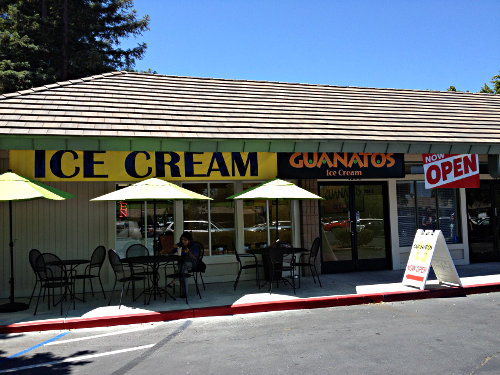 Guanatos Ice Cream just opened their second location in the Countrywood Shopping Center in Walnut Creek a couple of weeks ago. Their first store in Bay Point has been in business for 5 years, and according to their website:
We are a family owned company that shares our grandparent's recipes.
Check out their flavors here. Some of the more intriguing flavors are, avocado, corn, chongos zamoranos, nassberry and cheese! They also offer sorbet.
Take a look at the inside: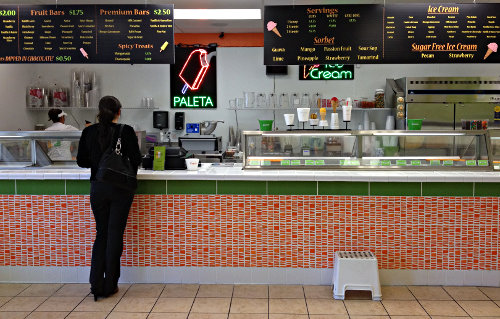 Check out more photos including a close up of the avocado flavor after the jump…
These are the bars: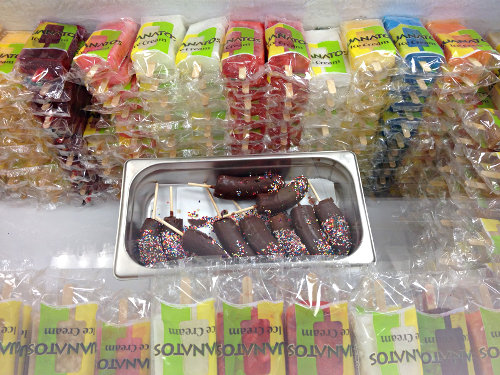 and here is the ice cream (they have a corn flavor!):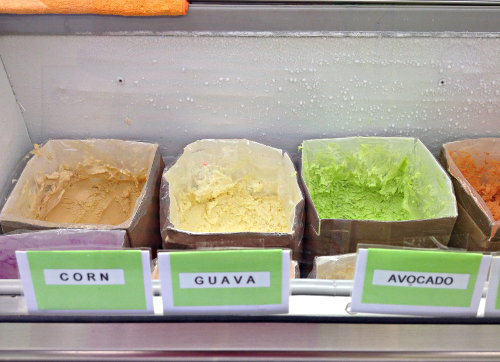 I couldn't pass up an avocado flavored ice cream, with real chunks of avocado: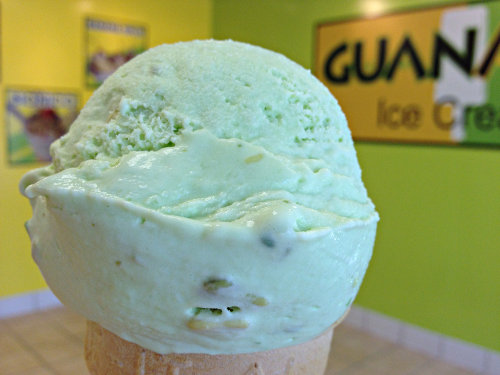 It was really good! Has anyone checked them out yet? Guanatos Ice Cream is located at 704 Bancroft Rd. in Walnut Creek.

Location: