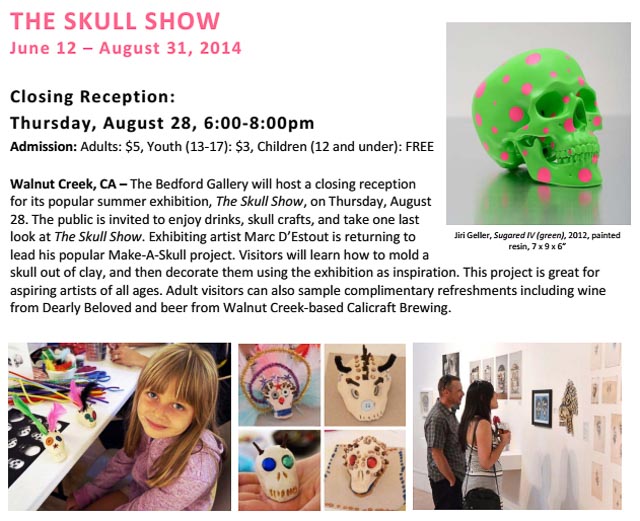 The Skull Show Closing Reception:
Bedford Gallery
1601 Civic Dr, Walnut Creek
Thursday, August 28th, 2014
6:00pm – 8:00pm | $5

Join us for drinks, skull crafts, and one last look at the Skull Show!
Artist Marc D'Estout is returning to lead his Make-A-Skull project: mold a skull out of clay, then decorate it with anything from feathers and gems to bottle caps and seeds. This project is great for all ages.

Complimentary refreshments include Calicraft Beer and Dearly Beloved wine.