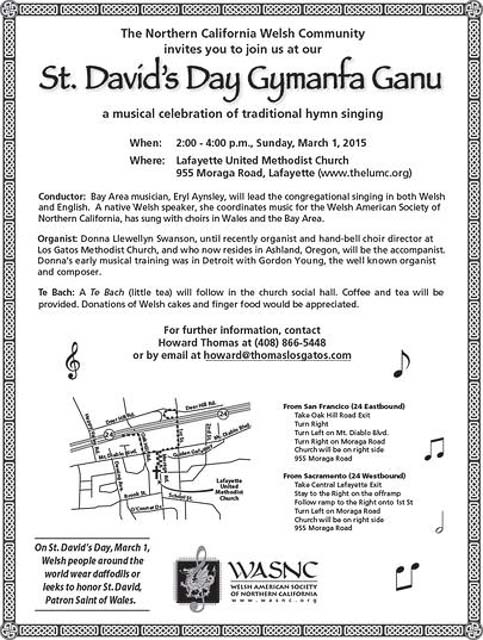 Welsh-American Society Hymn Singing Festival – Gymanfa Ganu:
Lafayette United Methodist Church
955 Moraga Rd, Lafayette
Sunday, March 1st, 2015
2:00pm – 4:00pm

The Welsh-American Society of Northern California presents its annual Hymn Singing Festival on Sunday March 1, 2015 at 2 p.m.
The Gymanfa Ganu celebrates Wales' tradition of singing in honor of Wales' patron saint – St. David.
In the Welsh tradition everyone will get to join in the singing, led by Eryl Aynsley, accompanied by Donna Llewellyn Swanson, in both English and Welsh.
Te Bach (traditional Welsh afternoon tea) to follow the singing.
Location: