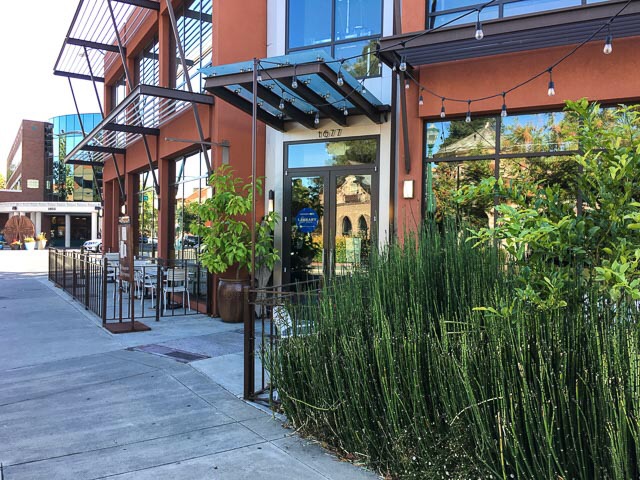 1677 North Main St, Walnut Creek
Earlier this week we learned from Diablo Dish that a new restaurant and bar featuring country cuisine called Bourbon Highway will be opening later this month where Library on the Main used to be in downtown Walnut Creek. The 6,000 sf, two-story space will offer plenty of outdoor seating. Stay tuned…
From a press release:
Walking distance from all the downtown nightlife, Bourbon Highway will bring fun country and Americana vibes to a city that aches for it. Nowhere among the many restaurants of Walnut Creek can one find anything like what Bourbon Highway will offer. The owners envision country music, upbeat energy, games, and a top-notch menu. It is a destination not only for eating, but also to enjoy before or after dinner for a good time.
Chef Noah Larson hails from great Bay Area restaurants such as A Cote in Rockridge, Belli Osteria in Berkeley, and is a co-chef at Rooftop in Walnut Creek. His passion for good food comes through thick in his down-to-earth, farm-to-table cuisine.
Chef Larson has created a mouthwatering menu of true Southern cuisine. What you'll find at Bourbon Highway is comfort food pushed out of its comfort zone – upscale southern grub that will raise the bar and satisfy its guests' deepest cravings.
To complement the delicious food, Bourbon Highway will serve artisanal signature drinks, wine, and craft
beer. Look for classic Texas teas, and cocktails that feature top shelf Bourbon and Whiskeys.
The venue, designed in-style by Jackson Santos of Sasa and Rooftop, provides a warm atmosphere flanked with reclaimed wood and a rich color palette. Great country music amplifies the warm country ambience. Dotted with games like ping-pong and corn hole, Bourbon Highway promises to be the best place in town for games. Whether it's watching the Warriors on the big screen, or playing a heated game of corn hole outside over beers, the entertainment in Bourbon Highway will not disappoint in delivering a fun night out.