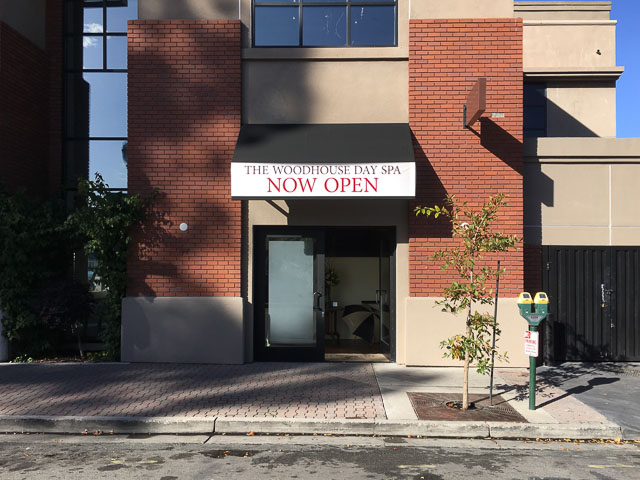 1636 Cypress St, Walnut Creek
Just in time for the holiday shopping season, a new spa that we learned was coming this summer called The Woodhouse Day Spa is opening in downtown Walnut Creek this Friday, November 27th. Check out their spa services here. I had a chance to get a preview and took plenty of photos, including the quiet rooms, massage rooms, Vichy rainfall room, salon area and more which you can see after the jump. Note that the outside doors you see in the above photo will be replaced with mahogany doors soon.
After checking out the spa, curiosity got the better of me and feeling adventurous, I decided to book a Vichy rainfall sleep treatment. For those of you not familiar with Vichy, check out this page here. After checking in you are given a robe and slippers to change into (private lockers are available) and then you can relax in a spacious quiet room while drinking Harney & Sons tea or cucumber and mint infused water so it's best to arrive early. I had the hot cinnamon spice tea which was delicious. They also have snacks while waiting until the treatment begins. (Men have a separate quiet room). Later, the massage therapist walks you to the treatment room. I've had various spa treatments before but this was one of the most interesting experiences I've had. A shower lying down with eight nozzles raining water on your body while getting a massage!
From The Woodhouse description:
The sound of rain on a tin roof!  This sleep inducing treatment begins with Vichy Rainfall relaxation followed by a deeply comforting back, neck and head massage.  The essence of specially curated aromatherapy oils designed for sleep, fills the room and you engage in inhalation techniques that serve as your entry into a serene, blissful state.
If you're in downtown Walnut Creek and enjoy spas you should definitely check this place out.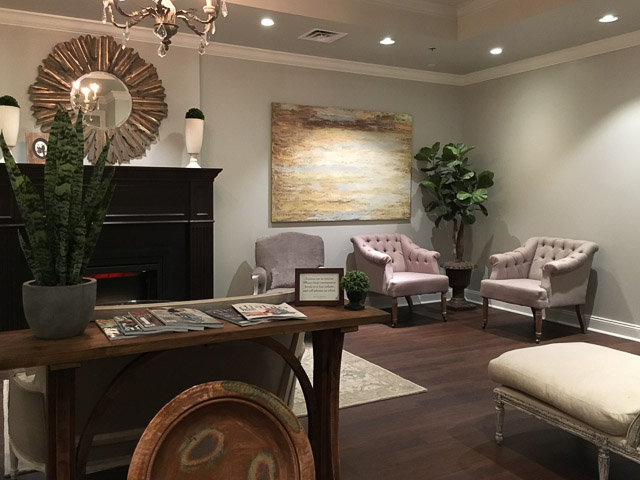 Plenty more photos after the jump including the vichy rainfall room after the jump…
Massage room with soaking tub: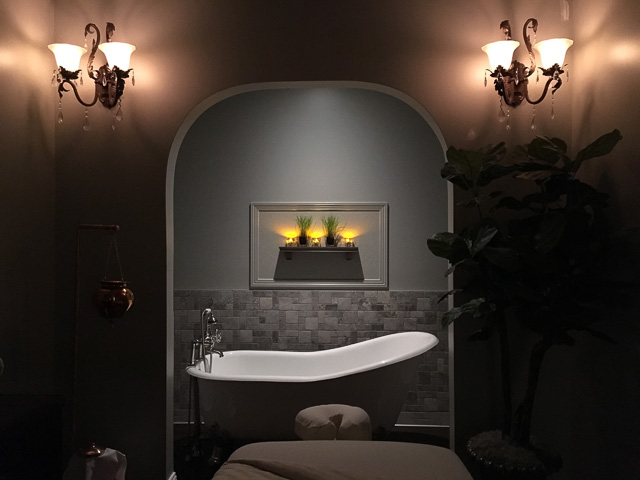 Couples massage room: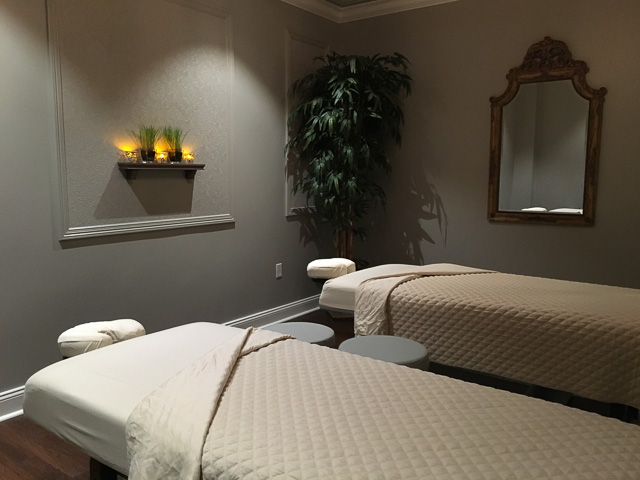 Vichy rainfall room: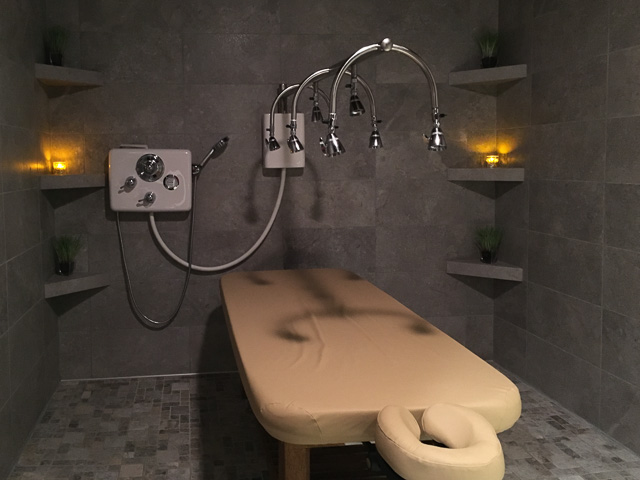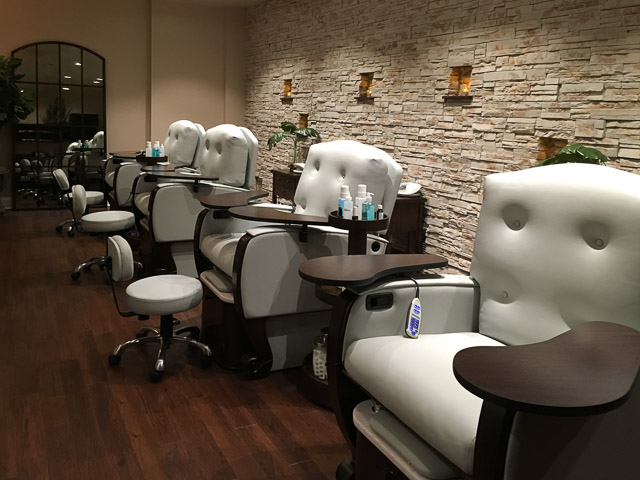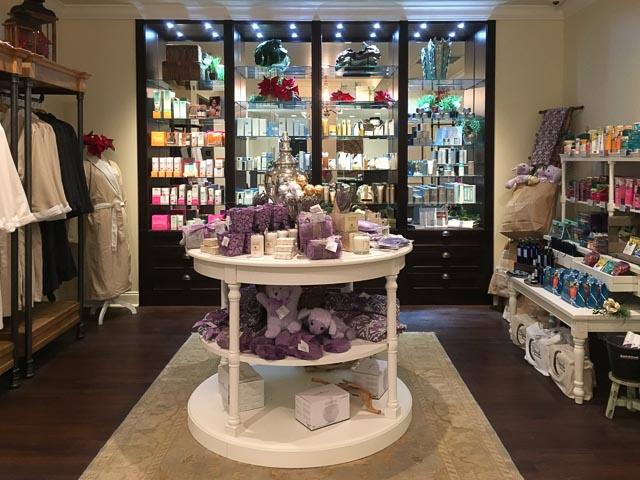 Men's quiet room: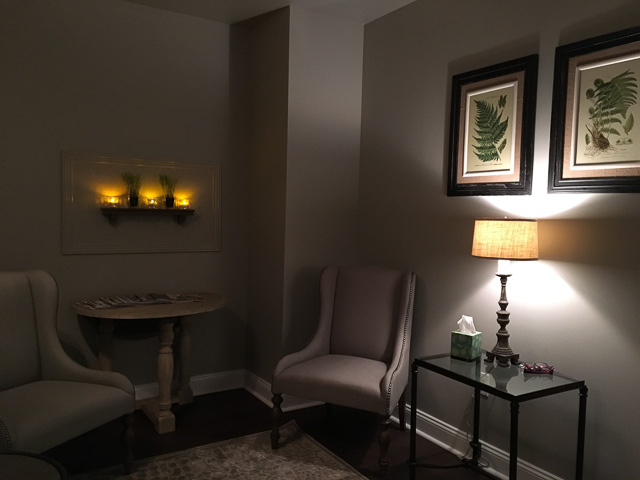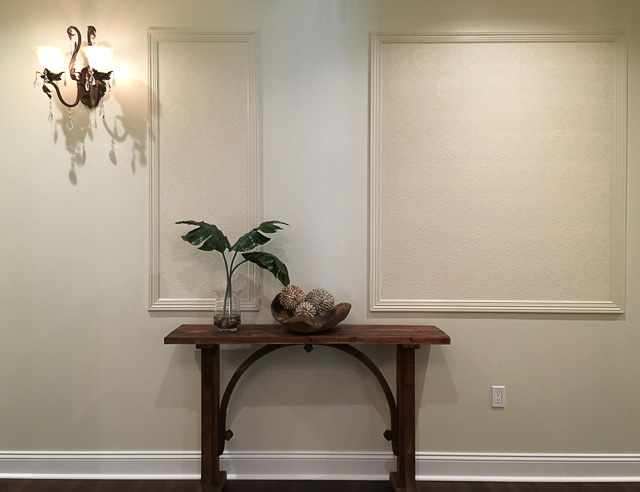 First floor entrance: