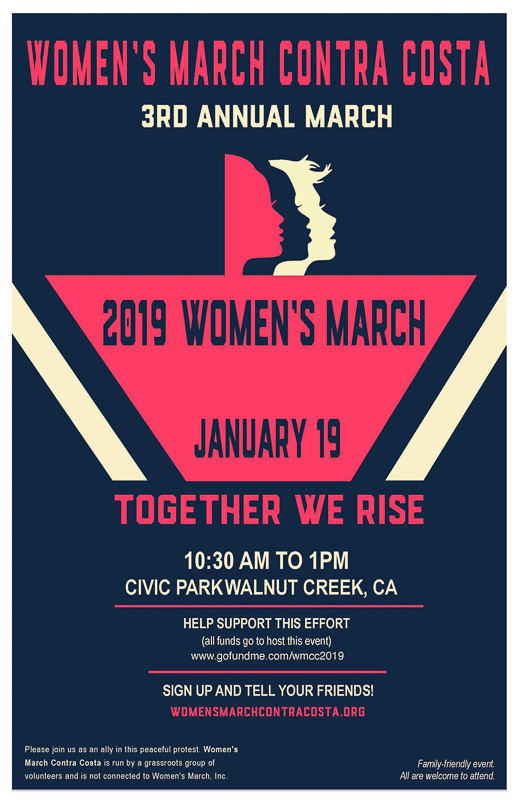 Women's March:
Civic Park
1375 Civic Dr, Walnut Creek
Saturday, January 19th, 2019
10:30am – 1:00pm | Free

The Women's March became the largest protest in the history of our country. Five million marchers took to the streets throughout the United States and the world, sending a strong message of solidarity and resistance. This number included approximately 10,000 peaceful marchers in Contra Costa County. The organizers of Women's March Contra Costa are pleased to announce the 3rd Annual Women's March on January 19th, 2019. Other marches will be held simultaneously in San Francisco, Oakland, San Jose, Sacramento, Los Angeles, and many cities across the country.

All community members dedicated to preserving human rights, respect for diversity and compassion for our shared humanity and planet are encouraged to participate and join together.

The gathering will begin in Civic Park at 10:30 a.m., with the rally starting at 11:00 a.m. The march will start at approximately 11:30 at Civic Park and will circle downtown Walnut Creek. The event is non-partisan and all are welcome to attend.