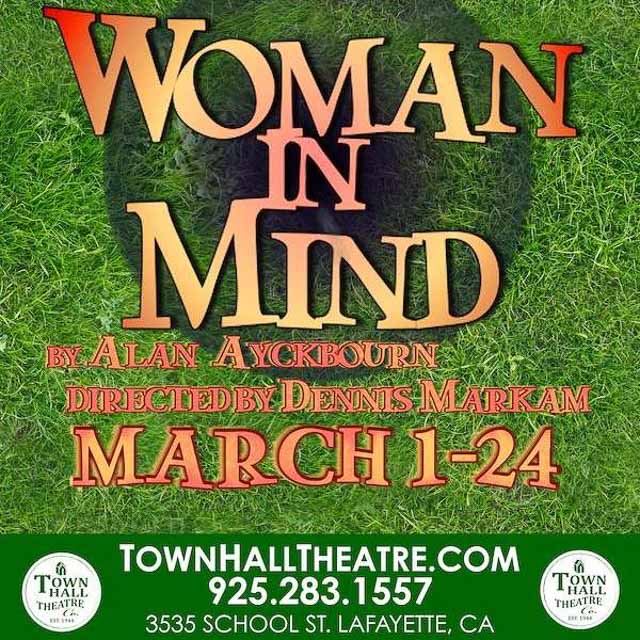 Woman in Mind:
Town Hall Theatre
3535 School St, Lafayette
Thursday, March 1st – Saturday, March 24th, 2018

A dark comedy about what happens when your fantasies come true … by the "comic poet of middle class life."
… perhaps the most daring and poignant of all his plays … THE TELEGRAPH
Poor Susan. Stuck in a humdrum marriage, feeling unfulfilled and neglected. All it takes is stepping on a garden rake, a minor concussion — and a few hilarious hallucinations — for Susan to find herself suddenly surrounded by the ideal fantasy family, handsomely dressed in tennis whites and sipping champagne. But when her real and imaginary worlds collide, those fantasies take on a nightmarish life of their own.