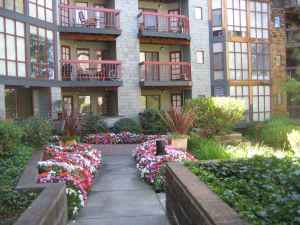 Park Place Apartments is located at 1310 Alma Ave:
From the Craigslist ad:
We are located 5 minutes walking distance to Main Street, were you can find all the shopping you need, and good eats.
We are also located 1 mile from the Bart and 5 minutes from the movie theaters.

We are taking deposits on our 1bedroom 1bath apartment home thats on the 3rd floor facing Alpine going for $1575.

We also have a 4th floor 1 bedroom 1 bath apartment home facing the court yard and pool going at $1550.

We are pet friendly community, and have a beautiful ski resort style home. We have a laundry facility on site, house an upper and lower garage that is gated for our wonderful residents. Each home will have a dishwasher, stove, AC, and fridge. The wonderful community also has a pool and Jacuzzi were you and your loved ones can relax and enjoy.
Right around the way there is a two caracole grills for barbequing where you can enjoy throwing on some burgers and steaks with the great ambulance of the landscaping of trees, flowers, and the quietness feeling of being on vacation. Or, if you like the convince of being in your own home on your patio we do allow you to have gas propane grills too.
Any opinions on this place?