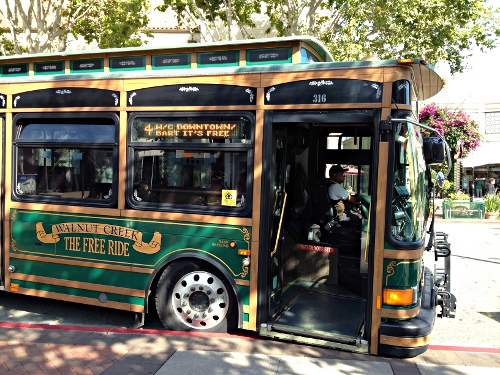 The Contra Costa Times reports today about Broadway Plaza expansion plans:
Macerich may seek to build 200 residential units at its site. The plan may also call for the demolition of an existing 200,000 square feet of retail space, then rebuild that along with an additional 200,000 or 300,000 square feet of retail space, according to an meeting agenda report.

Macerich also seeks close off most of Broadway Plaza street to create a promenade and plaza.
I think blocking off the street through Broadway Plaza would be a smart move on their part. Hardly any auto traffic moves through there currently, and the extra space available to make it nicer for shoppers and pedestrians would improve foot traffic and time spent at nearby stores. Adding some restaurants wouldn't be so bad either. As much as I like Nordstrom Cafe, Boudin Bakery and P.F. Chang's, a little more diversity wouldn't hurt.