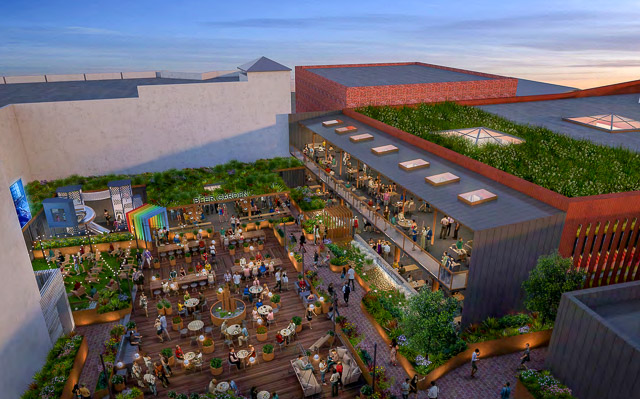 Robert Becker with Digital Frontier
1250 Locust Street, Walnut Creek
Back in 2016 we learned of a new food hall called The Foundry coming to downtown Walnut Creek across the street from the Century movie theater and recently there was a Design Review meeting with new details. As you can see in the updated rendering above the new plan calls for a one story building with mezzanine towards the back of the building. The mezzanine will include restrooms, seating, and an indoor/outdoor bar with a large covered patio overlooking the courtyard. There will also be an outdoor kids movie theater, play structure and flex area to offer games like corn-hole, live music etc. I'm hoping this will open in 2020 and they'll be able to fit a koi pond!