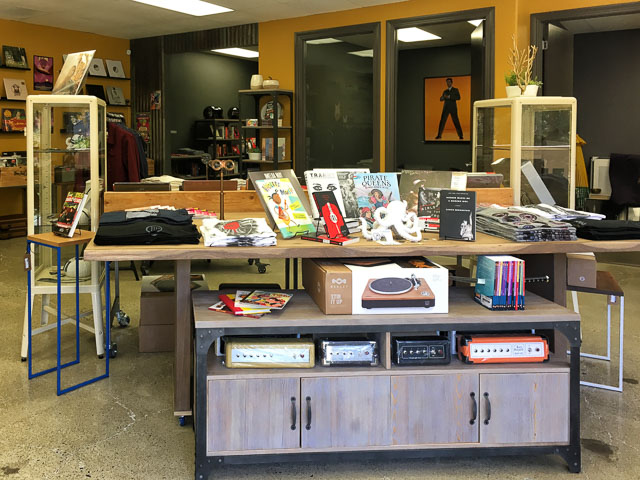 1840 Tice Valley Blvd, Walnut Creek
A cool, new record store which also sells "Brand New Old-World Goods", Up the Creek Records opened earlier this month on the second floor in Tice Valley Plaza in Walnut Creek. In addition to vinyl, they also carry a sweet selection of hand-picked goods, many made locally such as clothing by Devium, Vintage Electric Bikes, Cielomar Jewelry, books and more. Although some things look used, everything in the store is new including the aged electric Nash guitars.
They are open Thursdays through Saturdays from 1 – 7pm and will be hosting musical events here as well. Check for updates on their Instagram page here.
There is something for everyone here, men, women and even children, including musically-themed books for both young and older kids. One of the great things here is the listening room where one can check out how the albums sound on Spotify with a fine looking picture of David Bowie hanging on the wall. There will also be local artists featured as well. Even if vinyl is not your thing I recommend checking this fun shop out!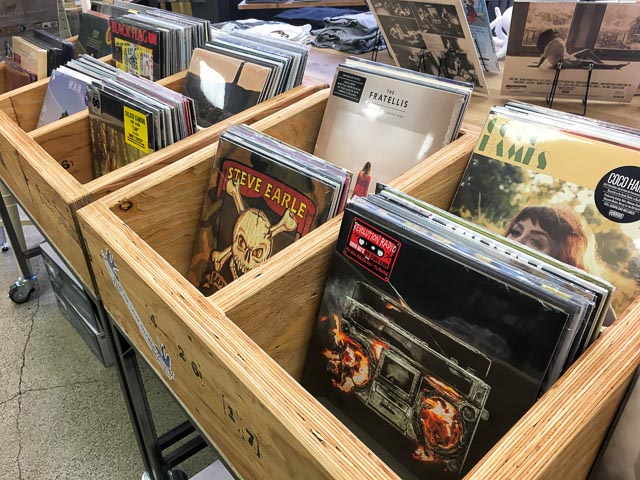 More photos of the inside after the jump…