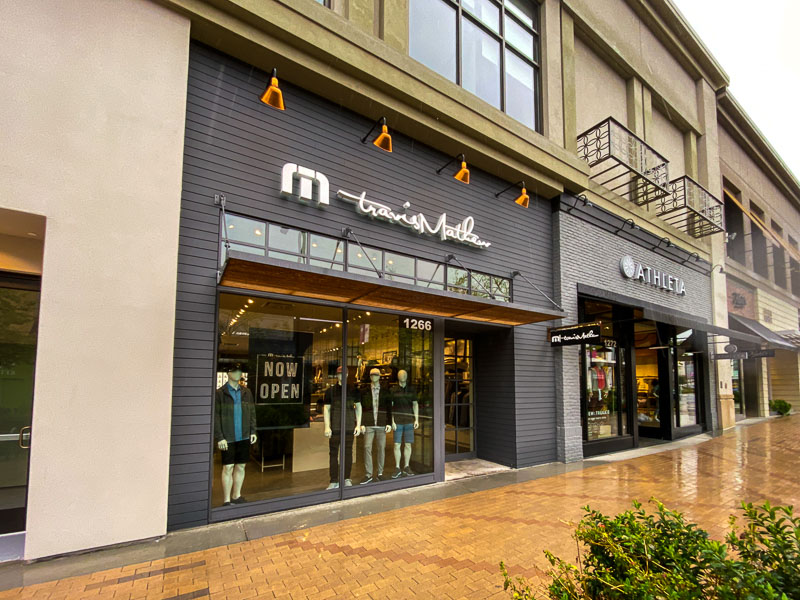 Broadway Plaza, Walnut Creek
Not the greatest timing for a new store but SoCal-based men's clothing store TravisMathew opened over the weekend at Broadway Plaza in Walnut Creek. Interestingly there is a tabletop video game (Pac-Man I think), which you can see in the photo below at left. Too bad nobody can go out to see it. Since parts of SoCal are shutting down as well it'll be a while before online orders are delivered but you can check out their online selection here.
From their website:
Due to the Orange County Ordinance issued on March 17th regarding COVID-19 requiring businesses to temporarily shut down, the TravisMathew office and warehouse will be closed until end of day March 31st at the earliest. Unfortunately, orders will see a delay in shipment until at least this date. Thank you and be safe!