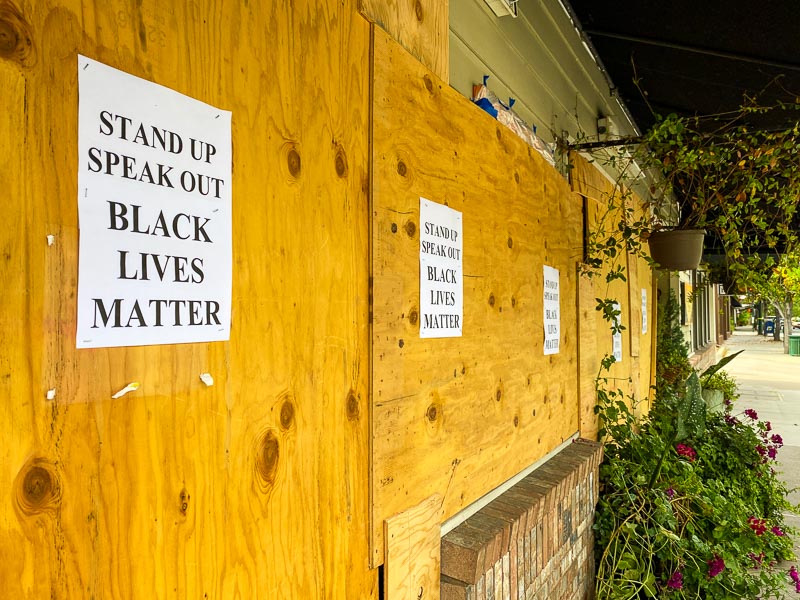 Downtown Walnut Creek
Yesterday a woman was shot in downtown Walnut Creek with looters targeting Broadway Plaza, Target and other stores according to SFGate, with a curfew in effect from 8pm to 5am each night through June 8th. I saw many shops being boarded up a few hours earlier including the Apple store, Main Street Kitchen & Bar, Williams-Sonoma, Zara, Camera West, Warby Parker, Sasa and elsewhere. The videos of the looters show how brazen they were. Unbelievable.
From the City of Walnut Creek:
Due to incidents of vandalism, theft and violence, the City of Walnut Creek has issued a curfew to be in effect overnight.

The City Manager, as Director of Emergency Services, imposed a citywide curfew through 5:00 a.m. on Monday, June 1. The curfew will be in place from 8:00 p.m. until 5:00 a.m. each evening through Monday, June 8. It requires residents, visitors and workers within the City of Walnut Creek to stay indoors during those hours. Exemptions include public safety personnel, health care providers, people traveling to and from work, and media representatives.