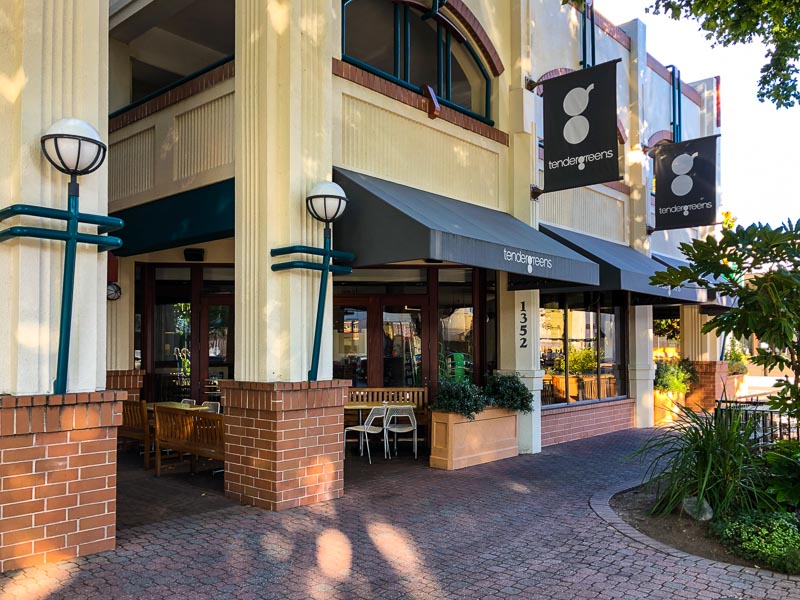 1352 Locust St, Walnut Creek
The fast casual restaurant Tender Greens closed last Friday after eight years in downtown Walnut Creek. According to a sign in the window their lease was up and since this was their "poorest performing restaurant" they decided to not renew their lease. It's been a couple of years since Lark Creek closed next door, but Bierhaus is planning to open in the fall in that spot. Interestingly, one employee I spoke with said the property is owned by the city and they didn't budge on lowering the rent and he blamed the city for focusing on the Broadway Plaza area for development over this area.
If you miss Tender Greens you can always check out their Berkeley location which remains open.