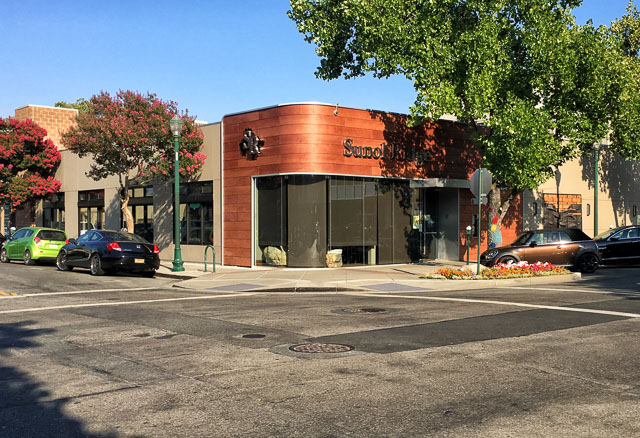 1388 Locust St, Walnut Creek
Thanks to everyone for sending word that after three years in Walnut Creek Sunol Ridge restaurant and bar has closed. Note that three resaturants on this Locust St. & Cypress St. corner are all closed. Crogan's closed earlier this year and Stelle Bistro closed right after Sunol Ridge opened three years ago in July. And life goes on.
The message on and offline says:
We are reassessing the vision of Sunol Ridge and will cease operations effective August 1, 2017.
We thank you for your patronage over the years and look forward to serving you again.