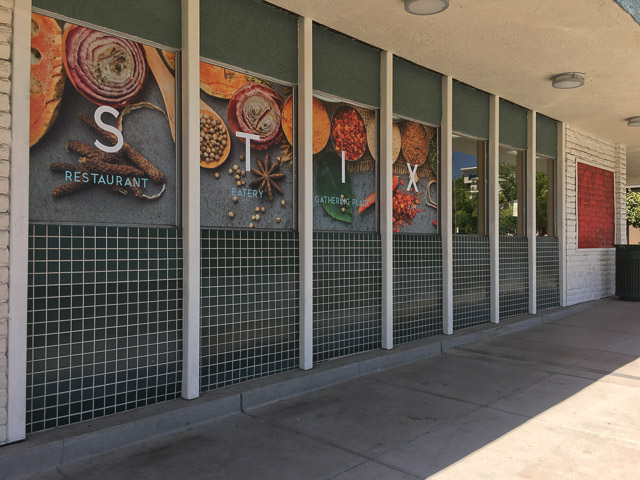 Park 'N' Shop, Concord
STIX Eatery, a new restaurant featuring Southeast Asian cooking from Singapore, Thailand and Vietnam is soft opening very soon, possibly this week in the Park 'N' Shop center where McDonald's used to be. Check out their menu here and check for updates on their Facebook page here. This place looks intriguing, I look forward to trying this place out! I've had plenty of Thai and Vietnamese food but I don't believe I've ever tried Singaporean cuisine before. What are some recommended dishes to try?
From their website:
Walk through the bustling streets of many a Southeast Asian-city and you'll find your senses bombarded by the aromas, vibrancy, and the variety of food available. Southeast Asian countries are known for their spiced-infused flavors, perfectly balanced by the use of brighter ingredients like ginger or lime. The use of chili for heat and tamarind for tartness bring a pleasant tang to the cuisine and leaves you wanting more.

The STIX Eatery menu composition: 40% skewers, 60% non-skewer deliciousness, and 100% delectable. As our name suggests, we focus heavily on grilling succulent, well-seasoned meat on sticks. However, in no way does that mean we neglect the quality of the other 60% of our cuisine. We simply want to give our customers as many options as possible–because who doesn't like variety when it comes to food?