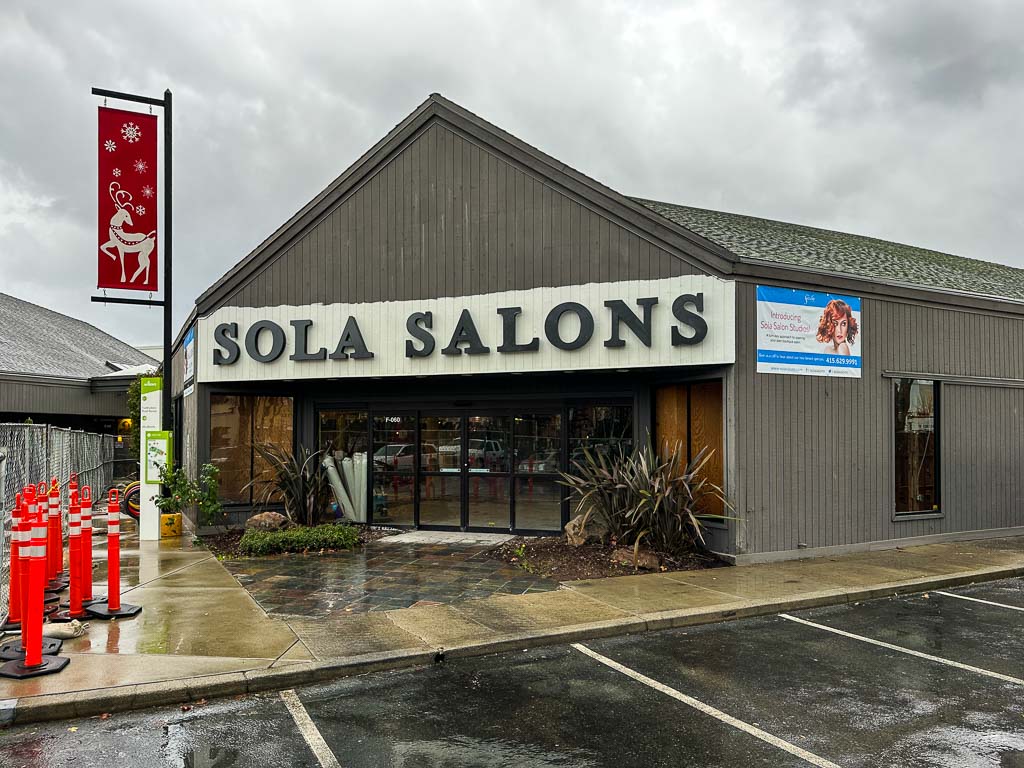 Willows Shopping Center, Concord
Sola Salons which provides fully-equipped studios for hairdressers, nail techs, estheticians and others, is coming to the Willows shopping center in Concord where Any Mountain used to be.
From their website:
In 2005, the first franchised Sola location was opened, paving the way for our best-in-class franchisees and onsite operators. And in the blink of an eye, 10 years later, Sola celebrated 5,000 independent beauty professionals across the country.