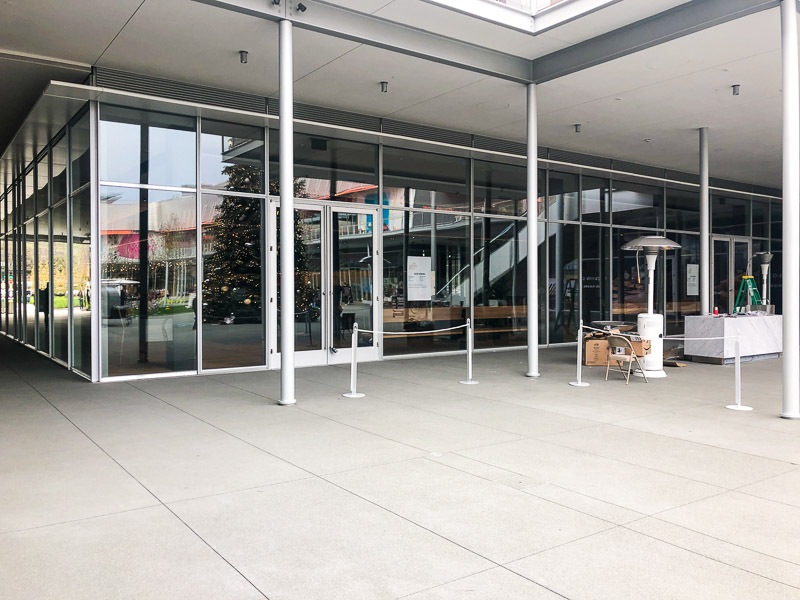 City Center Bishop Ranch, San Ramon
The eagerly anticipated opening of San Francisco-based Slanted Door has arrived as they open for dinner this evening in the new City Center Bishop Ranch shopping plaza in San Ramon. Lunch will be available at a future date. Check out their dinner menu here and drink menu here.
From their website:
Our space is one of the two glass boxes that visually "end" the plan of the Piazza. So on the one hand we had the challenge (and opportunity) to design in a space that is transparent on all sides. Restaurants usually hide a lot of program, but in this case we celebrated it. We also wanted to emphasize the transparency from the piazza side, so we used materials with a lot of tonal contrast (blacks and whites) to draw one's eye without resorting to color, which we felt would have been less in keeping with Piano's overall pallet.