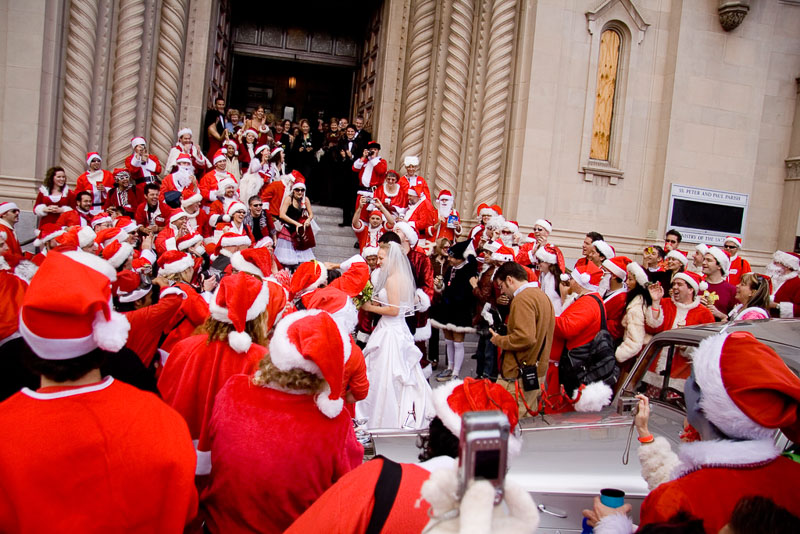 Photo by Flickr dennis
Union Square
333 Post St, San Francisco
Saturday, December 8th, 2018
12:00pm | Free

Thousands of Santas will take over SF city all day tomorrow. If you're donating a toy, go to Union Square where Tom DiBell will be collecting toys at noon. If you're bar hopping, come to Santacon Central at OMG: Official Dance Party: No Cover.